Travel to Morocco from Canada: what to expect?
When people use the word 'exotic', they're probably referring to places like Morocco. places that can gratify your Lawrence of Arabia-type fantasies where people still wear white djellabas and ride camels. They are right! Morocco is still an intact country that has maintained the legacy of the past. People are still wearing Djallabas and ride not only camels, but also mule and donkeys.
If you probably imagine the carpet of Alladin, you will certainly find many of them; the only difference is they don't fly haha. The south is extremely impregnated by old carpets, probably more aged than Aladdin himself. In addition, the exotic souks and traditional outfits will let you speechless. Morocco is all this and much more.  It is the land of exoticism par excellence. Morocco Travel's mission is to make your travel to Morocco from Canada an excellent journey from the present to the past.
Our Morocco tours are basically the answer to all your Lawrence of Arabia-type fantasies. You will ride camels, stay in historic riads, camp in nowhere in the desert, get lost in the old city of Marrakech, enjoy Berber tagines and music, play with wild monkeys, and watch snake charmers – Exoticism gets its value from Morocco.
In this article, we will give you some tips about how to travel from Canada to this amazing country.
Visa requirements for Canadian travelers to Morocco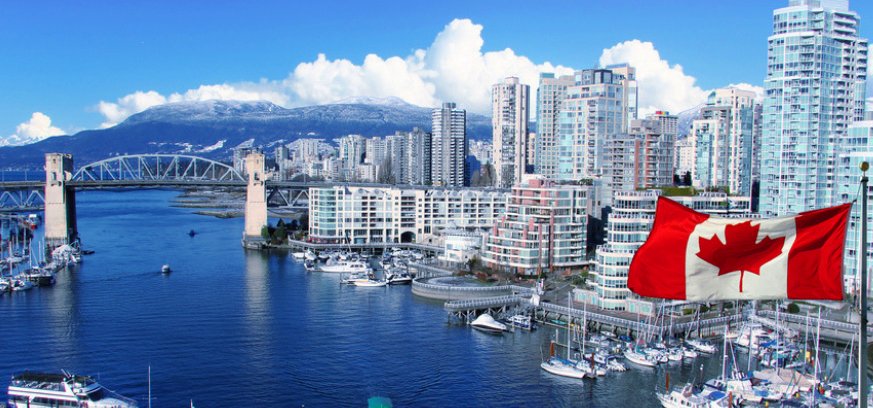 Canadian passport holders are granted visa-free access to Morocco. They are allowed entry for a maximum of 90 days. Any Individual seeking a visa to enter Morocco must have a passport valid for a period of 6 months before its expiry. To Travel to morocco from Canada no visa is required. So start packing and let's plan the trip!
Tips for your Travel to Morocco from Canada
# Safety

When it comes to safety, Morocco is as safe as many European countries, Canada, and the US. All these regions have a low-risk level according to the 2019 Travel Risk Map. Concerning the terrorist attacks, Morocco is very safe. If we compare to France, which knows the highest rate of attacks, 18 attacks in the last 10 years, Morocco is very safe. Only one attack happened in the region of Agadir where two Scandinavian girls were murdered.
You can read a full article about Morocco's safety here
As far as female travelers are concerned, there are some precautions to take since Morocco is a conservative country. The main religion is Islam; therefore, girls are supposed to dress conservative clothes. In addition, try to avoid eye contact, unless someone interests you. in Morocco's culture, eye contact refers to the affection and appreciation. You can read the full article about female safety in Morocco here, but bear in mind that there isn't any big challenge.
# Travel Recommendations

Islam constitutes the main source of the culture of Morocco. As a result, there are some restrictions regarding relationships and alcohol. Here we present some tips for better travel.
Avoid displaying affection publicly

Avoid drinking alcohol publicly (You can drink in Hotels, restaurants, or bars)

Showing consensual sexual acts between same-sex individuals is very risky

Moroccans don't like others to photograph them.
Now that you have enough information about Morocco, let us talk about the flights to Morocco from Canada
Flights to Morocco from Canada.
Flights are considered to be the best way to travel to Morocco from Canada. The duration of the flight is 8h 30 m and the distance is 7548 km. The average plane ticket price is $600. The cheapest flight option is from Montreal to Casablanca. The price range is $308 to $660. The flight is usually 10 h 20mn long. You can also fly from Montreal to Marrakesh. The prices range from $311 to $721. The flight is 11 h 34 mn long. You can also fly from Ottawa to Casablanca. The flight costs a range of $486 to $758. The time span is up to 12h 54 mn.
The form below is from TouRaddar, you can check updated flights and timing.
Flight booking from Malaysia to Morocco
Here you can find the cheap flights from Canada to Morocco.
Best Morocco Tours for Canadians
In your Travel to morocco from Canada, you are invited to experience an exotic Morocco. On moroccotravel.co you will find a range of tours. They will help you get an idea of what to expect. The tours will help you experience imperial cities of Morocco, the Sahara desert, and the Atlas mountains. You will ride camels in Merzouga, camp in a lux camp in the desert. Moreover, you will hang out in the most traditional places with our guides, especially in Fez, Marrakech, and Ait Ben Haddou. You will have a range of tour options. From the North all the way to the South.
With Morocco Travel, you can plan a 5-stars tour at your own pace, and flexible to your schedule. The schedule and planning of the tours is up to what you would like to experience in Morocco.
Generally, Morocco Travel offers 3 types of tours: Long, medium, and short term tours. You can pick any city or any duration, and we start the tour following the plan.
Here we present to you the most popular tours. However, you can check all our tours here. If you didn't find your perfect tour, send us an email to help you plan yours at: [email protected]
Quick note about Morocco
Morocco is a country with a rich culture and civilization. Through Moroccan history, it has hosted many people coming from East (Phoenicians, Jews, and Arabs), South (Sub-Saharan Africans) and North (Romans, Andalusians).
All those civilizations have affected the social structure of Morocco. They have made the culture ever so diverse. You will feel enchanted by the country once you visit. And I am certain you would want to come back to experience more wonders and beauties.