London to Marrakech Flights ultimate guide provides you all the information needed to fly from London to Marrakech.
For travelers who wish to find cheap flights, flight time, flight duration, direct or indirect flights, we will discuss everything here. In addition, we will give you some important tips about the airport transfer in Marrakesh so that to avoid the robbery of taxi drivers.
London to Marrakech flights time

A direct flight from London Gatwick (LGW) or London Heathrow (LHR) to Marrakech Menara Airport (RAK) takes approximately 3 hours and 40 minutes.
It is important to understand that London to Marrakech flights time can vary based on many reasons. Jet lag and stopover times are obviously to be taken into account. It is therefore normal that the duration of a Marrakech flight does not correspond to the difference between the departure time and the arrival time in Marrakech.
The stopover and checklist times are to be taken into account when you fly from London to Marrakesh.
On arrival at the departure or return airport, the passenger must go to the check-in counter to validate their electronic flight ticket in order to be able to board the plane. Check-in counters generally close on average one hour before boarding, which corresponds to the schedule indicated on the electronic ticket.
However, this period may vary depending on the destination or the airline. It is best to inquire in advance with the airline to ensure check-in times before boarding. It is generally necessary to count between one and two hours before boarding the aircraft for Marrakech Menara Airport.
With a number of different flight times every week, it is easy to head over Morocco either for a short break or for a long vacation. In addition, the multiplicity of flights offers the flexibility to choose the time that suits you. In no time, you will be enjoying a glass of mint tea or relaxing in nowhere in the desert.
CHECK OUT CHEAP FLIGHTS TO MARRAKECH
How to Find Cheap flights from London to Marrakesh.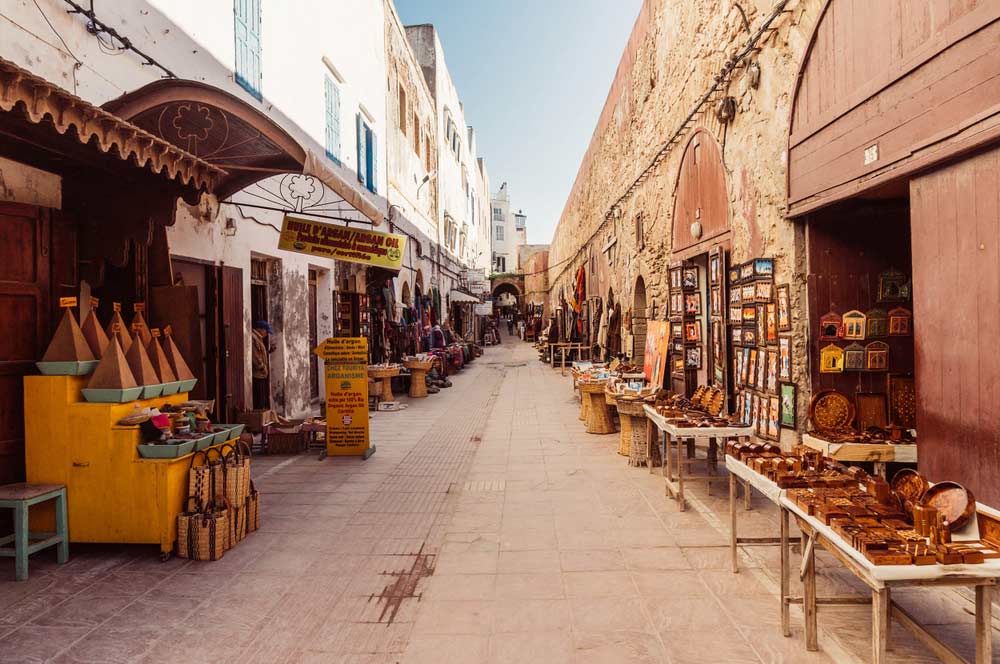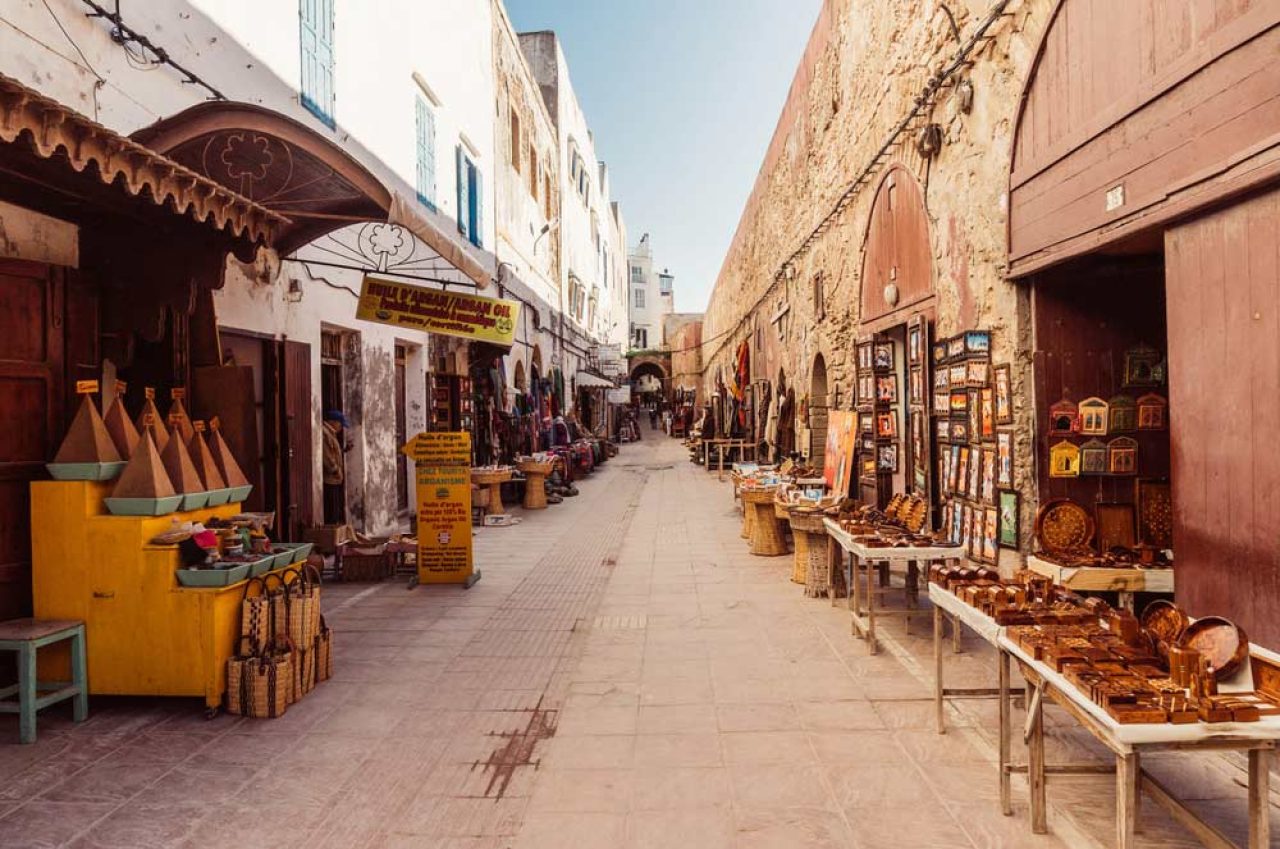 The cheapest time to fly to Morocco is April and Mai. This period collides with the high season in Morocco. In general, the majority of tourists come to Morocco between September and January, and also between March and Late Mai.
Nonetheless, there are a lot of technics that you can use to get a cheap flight to Morocco. We can summaries them in the following:
Use Incognito mode when you search for flights to avoid cookies storage in your browser

Find cheap flights using flight comparator, like Jet Radar

Search for flights with the "flexible dates" option.

Take air tickets with stopovers

Subscribe to flights comparators
In addition, one of the best ways to get a cheap flight is to check the form below. It presents the cheapest flights from London to Marrakech over the year. Therefore, you will definitely find cheap tickets. (in case you need to check regularly, share this post on your favorite social media).
[tp_cheapest_flights_shortcodes origin=LON destination=RAK title="" paginate=false subid="" currency="GBP"]
Another way to book your London to Marrakech flight is to book 6 months in advance. 6 months before the travel the commercial airlines usually lower the price to gather travelers for the flight. However, as soon as the flight time arrives, the price increases.
Still, some airlines offer last-minute discounts.
London to Marrakech Direct flights
There are 4 commercial airlines that organize direct flights between London and Marrakech. They include RyanAir, EasyJet, TUI Airways, and British Airways.
These companies organize direct flights to Marrakech from London.
Easy Jet flies from London Gatwick (LGW) and they use the north terminal. They usually organize direct flights to Marrakech.
Ryanair flies from both airports London Gatwick and Stansted Airport (STN). There is only one terminal at STN which is quite a small busy airport. However, they use the south terminal at London Gatwick.
British Airways uses Terminal S and they schedule flights often from London Gatwick Airport.
TUI Airways uses Terminal N and they schedule flights from London Gatwick Airport.
Which Airport to use to fly to Marrakech?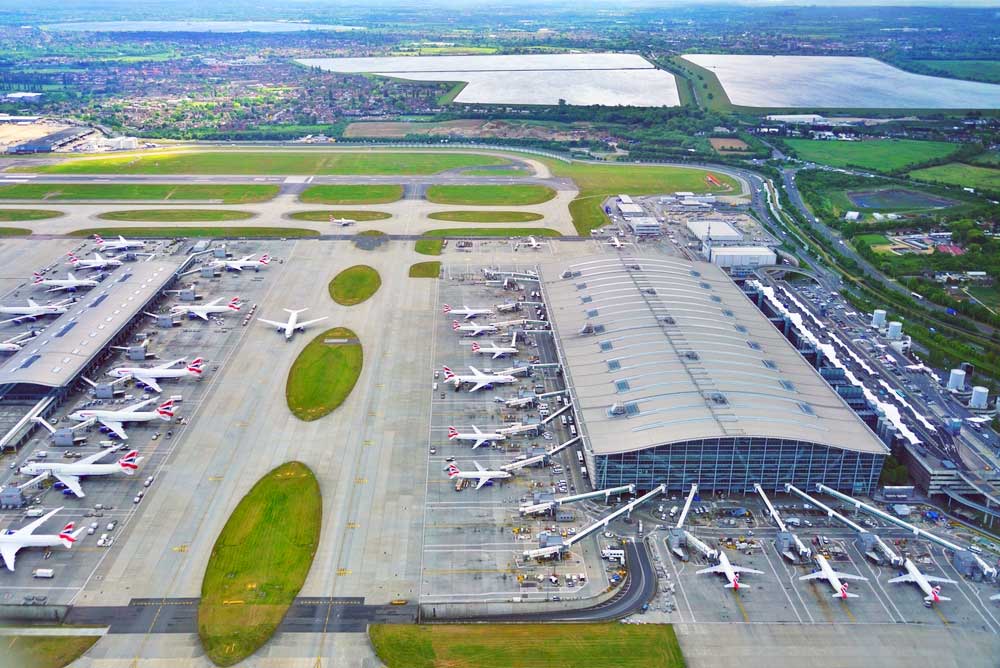 Trying to decide which airport to use for your flight from London to Marrakech?
London Luton and London Stanstead have the cheapest rates for Marrakech. London Gatwick provides about nine flights each day to Marrakech. Also, the prices are competitive when compared to the others including non-stop flights.
Airports offering direct flights include London Stanstead Airport, London Gatwick Airport and London Heathrow Airport which allows you more flexibility when planning your schedule.
In addition, London Gatwick Airport provides to families flying with children advantage of the dedicated family lanes to help speed them through security after check-in. There are also baby changing facilities and kid zones located in both the north and south terminals of the airport as well as family-friendly restaurants.
Concerning indirect flights, you can fly from almost any airport in London. This includes London Southend, London Stansted, London City, London Gatwick, London Heathrow or London Luton. You will be landing at Marrakesh Menara, also known as Marrakesh Airport.
Marrakech transfer from airport

London to Marrakech Flights booking is not the only thing to be concerned with, the transfer from the airport is another boring thing to do. Here we present some useful tips to take into account before you book.
Therefore, what's the best way to move from the airport to the Marrakech city center?
The easiest way to get transferred from the Airport to the city is to book transportation before your arrival. Often, the hotel in which you will stay offers the service or the travel operator.
They book therefore the shuttle for you. To be sure not to miss you, you will be asked for your departure airport and arrival time. They will wait for you in the airport hall with a sign with your name (too much class!) Or with the name of the riad or hotel (cool but a little less class).
The second way is to take a taxi to get to the city center of Marrakech. Well, we are not going to hide it from you, if you are the type of hot-blooded, this is not the way to choose.  The negotiation can take ages.
In fact, the prices are fixed and are displayed on the windshields of cars. Count $10 to go to the medina during the day, for Guélizet, $7 for the Palmeraie but it increases to $150.
We still recommend that you pay no more than $15 for your trip to the medina. It's really too much! The good point of the taxi race is the efficiency of the drivers: you will be in your room in record time!
Indeed, flights from London to Morocco can be an amazing journey. The country of Morocco welcomes you.