A lot of American citizens wonder if they can travel to Morocco from USA now! the answer is YES. Morocco opened its borders the last February. However, there are some restrictions applied that you should be aware of.
In the following lines, we will provide you with the information required to travel from USA to Morocco right now.
Morocco Travel restrictions updates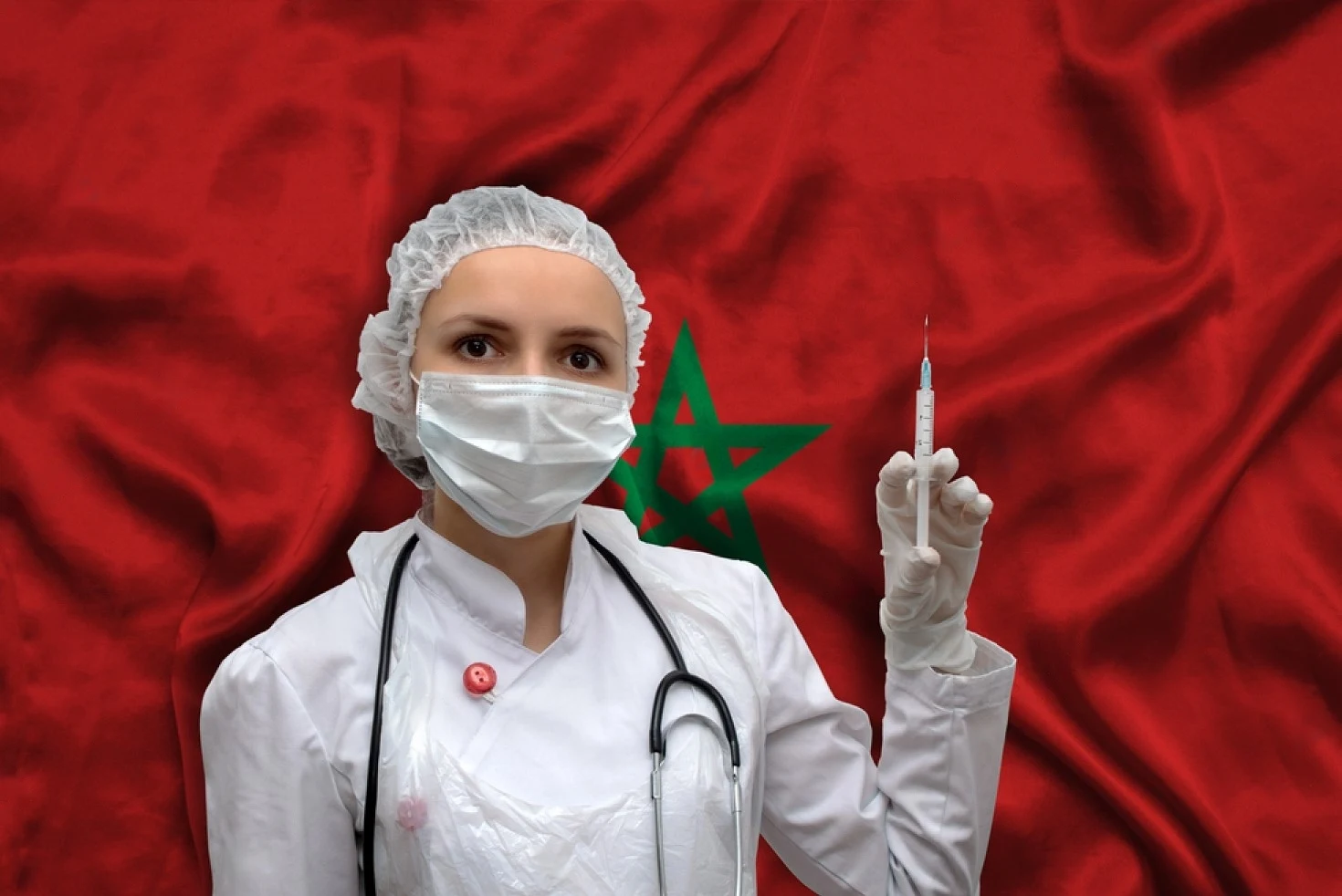 The Morocco government doesn't conduct a health screening on travelers entering the country anymore. Passengers are required to submit either a valid PCR test or a Valid Vaccine before entering Morocco. U.S. citizens not resident in Morocco are typically permitted to remain in Morocco for only 90 days.
Morocco opened its borders the last February with a lot of restrictions and requirements. However, since Mai, it finally softened these requirements which allowed several travelers, especially those without a vaccine, to get into the country.
Currently, you need only to have a valid vaccine passport or a negative PCR test (less than 72 hours). The validity of the test is counted from the date of the test to the date of catching the flight.
In the case of indirect flights, there is only one control and if your PCR TEST expired during the flight, there are no worries about that. You can still come to Morocco and visit the country without any problem.
An exception is made when you buy multiple tickets and you schedule the connecting flights by yourself. In this case, you should worry about the validity of your test.
If you planned for example to fly from New York to Madrid, and then catch another flight from Madrid to Casablanca, there is a risque that you will do another test, if the actual one is expired, in order to catch the flight to Morocco.
Usually, we don't recommend to our clients to plan for the connecting flights by themselves. There are always risks of missing the second flight, especially if the first one is delayed.
In addition to PCR or Vaccines Passport, you need to present a health form that you can download online before boarding, duly completed. You can get it also once you arrive in Morocco at the airport.
Book your tour to the land of dreams
Morocco desert and camels
Can I travel to Morocco from USA now? Safety in Morocco
If you ask: Can I travel to Morocco from USA now? the answer is yes! Morocco currently is one of the safest destinations that you can visit. thought the country was hit hard by Covid, the government took strict measures to keep the country safe.
The government imposed a lot of restrictions related to the movement of people, closed big markets, mosques, coffes, hotels… almost everything. Moreover, the lockdown was among the longest in the world.
Concerning the vaccine, the country has administered at least 54,668,746 doses of COVID vaccines so far. Assuming every person needs 2 doses, that's enough to have vaccinated about 74.9% of the morocco's population.
Currently, once you are in Morocco, you won't face any restrictions. You can travel safely and visit destinations that you wish without any problem.
How to Travel to Morocco from USA right now?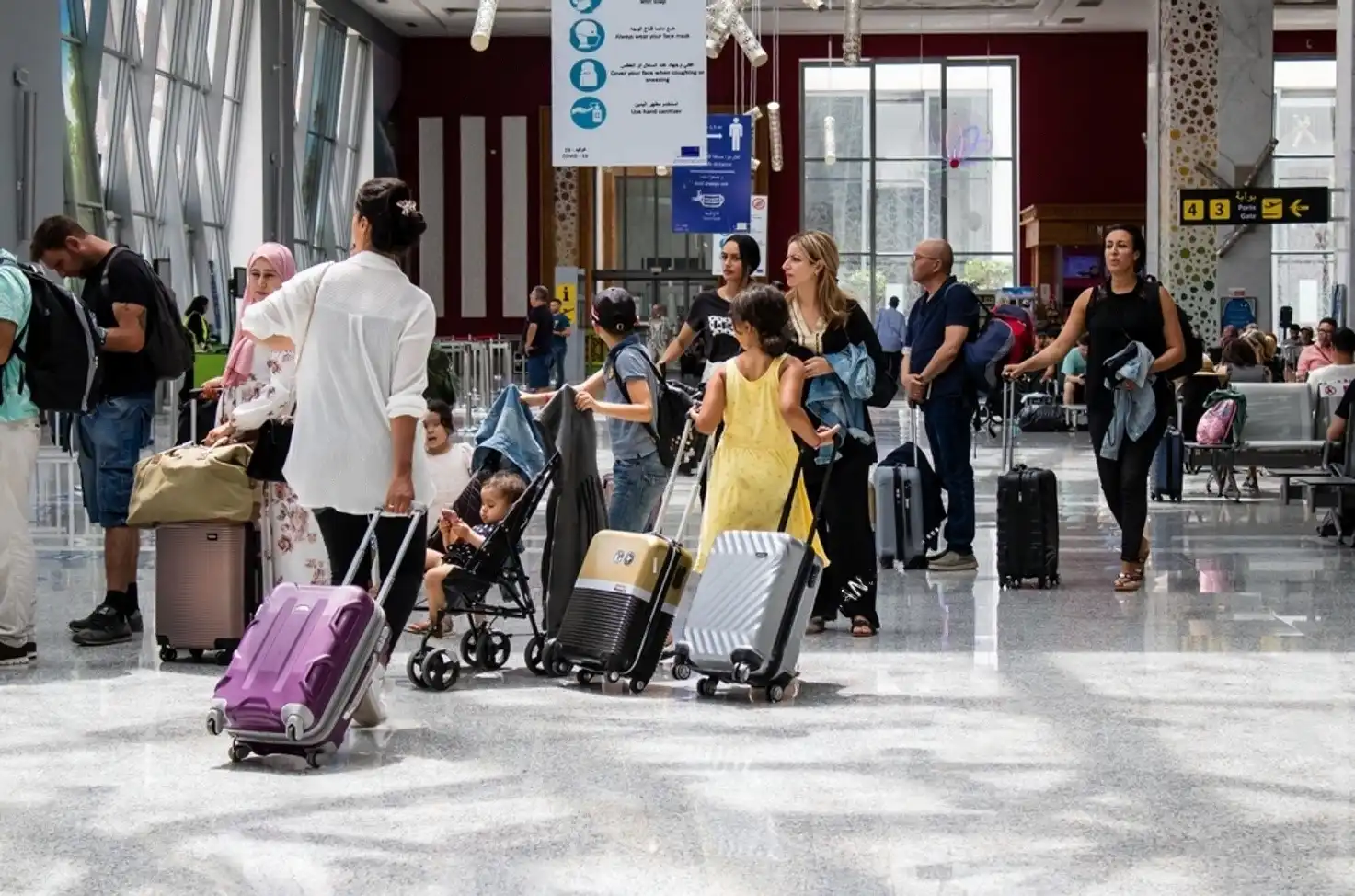 There are a number of ways to travel to Morocco from USA now: direct and indirect flights.
Direct Flights to Morocco
You can find a lot of direct flights from different US cities like New York, Miami and others.
From JFK New York, Royal Air Maroc organizes regular direct flights to CMN Casablanca. The average time ranges between 6 to 7 hours
From Miami: You can find direct flights from Miami to Morocco on Wednesdays, Fridays, and Sundays. The average flight time is around 8 hours
From Washington: You can find a lot of direct flights from Washington to Morocco. However, there is no actual schedules for the flights. You need to check different dates to find the right one. If you have challenges doing that, please contact us to help you.
Indirect Flights from USA
You can find a lot of indirect flights if you would like to travel to Morocco from USA, These flights connect the USA to Morocco via different cities like New York and Paris. The main starting points from the USA include Boston and Los Angeles
From Boston: You can find daily flights from Boston to Morocco via CDG (Paris), the average flight time is between 10 and 11 hours.
From Los Angeles (LAX): The average flight time is about 15 hours via either Paris or New York. You can find flights almost every day.
Traveling in Morocco, the Best tours and itineraries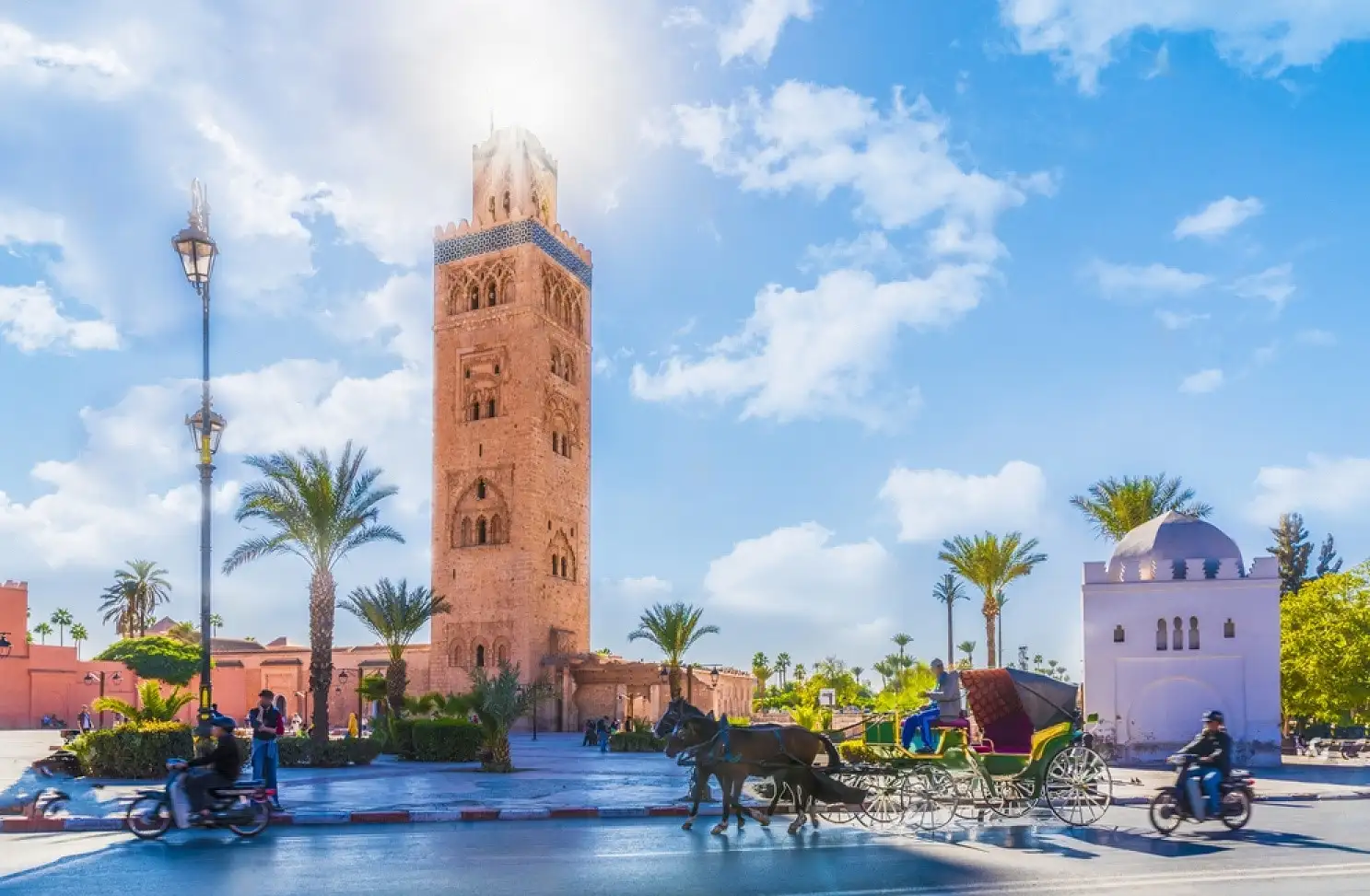 Since you can travel to Morocco from USA, you need to know some of the best tours that you can book. Morocco Travel team offers you the best packages that take you back in time to discover the essence of Morocco.
10 days tour from Casablanca
If you have only 10 days in Morocco, you can Book 10 days tour that starts in Casablanca. Our driver will meet you at the airport and take you to see exotic destinations in Morocco.
This tour includes a mix of modern and ancient places lost in the depths of time. So you can see Chefchaouen, Fez, Meknes, Volubilis, the Desert of Merzouga, the famous Kasbah of Ait Benhaddou and Marrakechch.
Explore Morocco safely (wide range of tours)
Discover the Imperial cities and the desert
15 days tour from Casablanca
If you want more and don't wanna gross the borders only for 10 days, here is our 15 days tour . It starts in Casablanca and you will see all the destinations in Morocco. In addition to the destinations included in 10 days tour, here we included Taroudant, Essaouira, and Agadir. Moreover, you spend two days in some places to discover the destinations.
If you can travel to Morocco from USA now, this tour is for you!
12 days travel from Casablanca
This is another interesting tour if you don't have enough time for 15 days. Unlike 10 days, this tour includes an extra day in Fez and an excursion to Essaouira. Please check 12 days tour here!
Didn't find what you are looking for?
Easy, contact us and we will send you a detailed itinerary that includes all your requirement without any extra costs for you. We are experts in Morocco and it is what we usually do with our clients?
Summary: can I travel to Morocco from USA now?
You can travel to Morocco from USA now, but please make sure that you have:
A valid vaccination passport

or a negative PCR test result less than 72 hours old.

And a health form that you will present at the airport