In this article, we will take a closer look at the top 10 Morocco's most visited cities. Morocco is a country of vibrant colors, diverse cultures, and enchanting landscapes that attract millions of visitors every year. With its rich history and unique blend of European, African, and Arab influences, Morocco is home to some of the most fascinating cities in the world. From the best sites in Marrakech to the breathtaking beauty of Chefchaouen, each city has its own unique charm that leaves visitors captivated and yearning for more.
From the historical capital of Fez to the modern hub of Casablanca, each city on this list offers a different experience and a glimpse into the rich cultural heritage of Morocco. Whether you are looking to explore ancient ruins, relax on the beach, or shop in a bustling souk, these cities have something for everyone.
Morocco's cities are renowned for their stunning architecture, intricate mosaics, and colorful markets, where the scent of spices and the sound of live music fill the air. Whether you are wandering through the narrow alleys of the medina or sipping mint tea in a traditional riad, Morocco's cities offer a sensory overload that will stay with you long after you leave.
So, pack your bags, grab your camera, and get ready to explore the top 10 Morocco's most visited cities. Each city has a unique story to tell and a different adventure to offer. Let's dive in and discover the magic of Morocco's vibrant cities.
Marrakech: The Red City of Morocco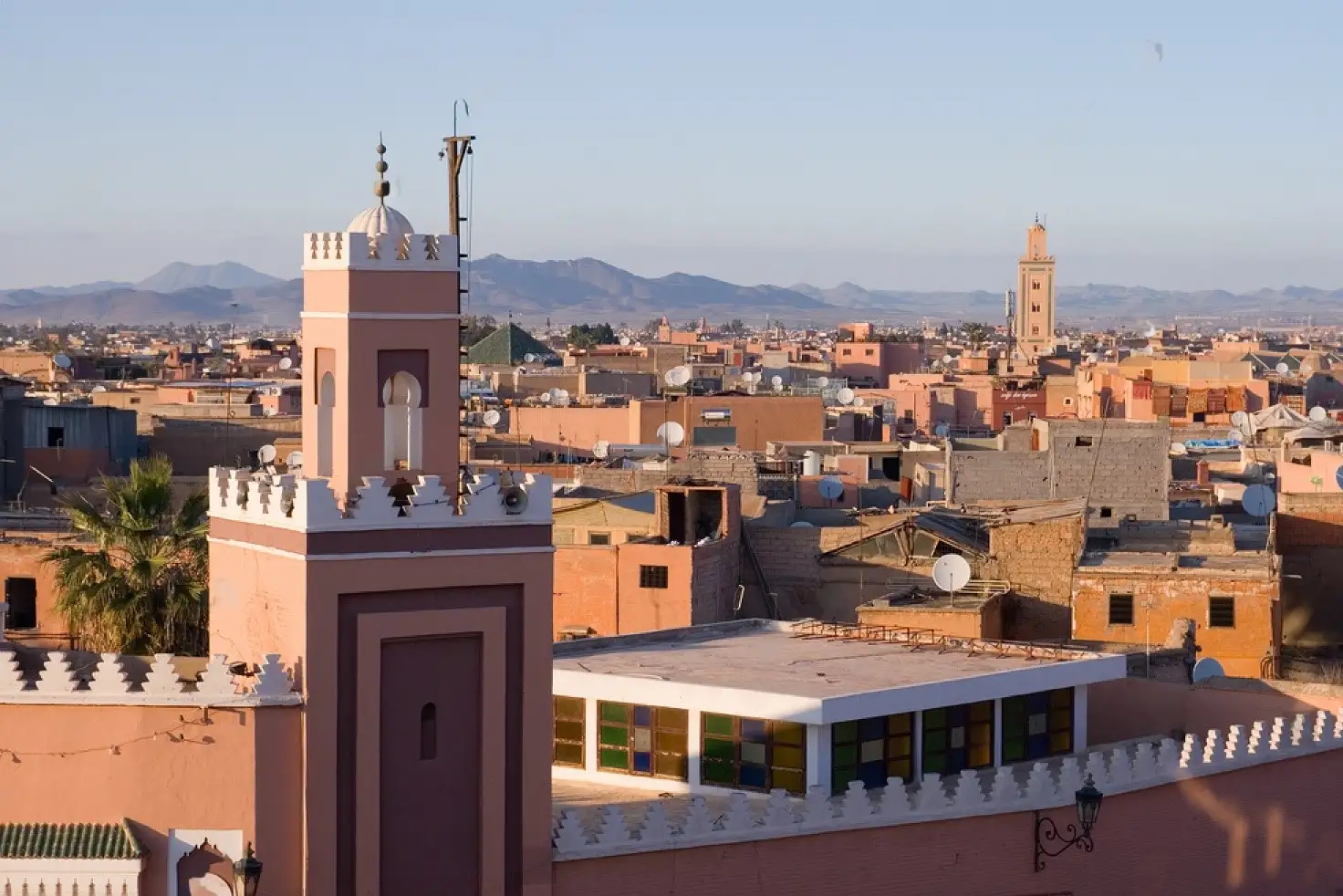 Marrakech is a famous city in Morocco, also called the Red City. Many people visit it every year. The city is famous for its beautiful buildings, busy markets, and lively atmosphere. It's a place you should definitely visit if you're traveling to Morocco.
The Red City gets its name from the red sandstone used to construct the old city's walls and buildings. Marrakech has many old places to visit like Koutoubia Mosque, Bahia Palace, and Saadian Tombs. You can learn about Marrakech's history by visiting these amazing buildings, each with its own story to tell.
Marrakech's Medina is a busy place that's recognized by UNESCO as a World Heritage site. You can wander through its maze of small paths and roads. In Marrakech, there are famous markets called souks. You can buy many things there, such as spices, fabrics, leather items, and jewelry. The Djemaa El Fna Square is a popular spot in the city where street performers, musicians, and snake charmers entertain both locals and tourists.
Marrakech has beautiful gardens, such as the Majorelle Garden, which was owned by the fashion designer Yves Saint Laurent. The garden has unique plants, a museum, and a beautiful blue villa. It's a peaceful place to relax away from the busy city.
Casablanca: The Modern Hub of Commerce and Culture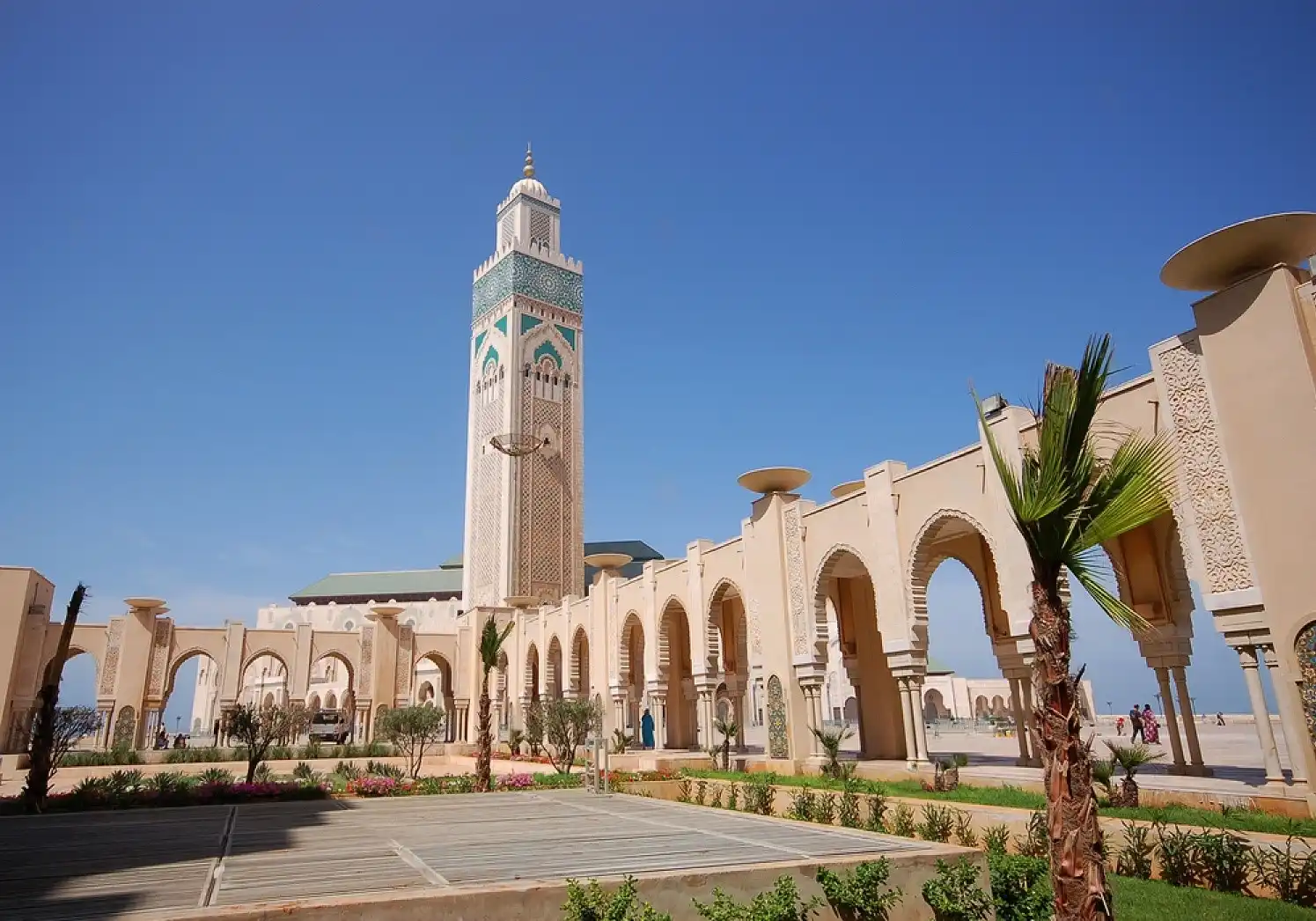 Casablanca is top 10 Morocco's most visited cities. Its a commercial hub, and a city of modern architecture, thriving industries, and interesting historical sites. International businesspeople and investors flock to the city because of its reputation as a global financial center.
The most prominent feature of Casablanca is the Hassan II Mosque, one of the largest mosques in the world. The mosque is built on the water and features intricate details, such as mosaics, wood carvings, and marble columns. You can take a tour of the mosque and learn about its history and religious significance.
The Old Medina of Casablanca is a labyrinth of winding alleys, shops, and markets that is also not to be missed. The Medina is a great place to experience the history and culture of the city firsthand, with its many shops selling everything from traditional clothing and jewelry to spices and local delicacies.
Casablanca is also recognized for its art deco architecture, with numerous structures dating back to the French colonial era. The city's most famous art deco building is the Casablanca Cathedral, now transformed into the cultural center of the city, hosting concerts, exhibitions, and other events.
Casablanca is home to both historic and cutting-edge retail, from ancient souks to air-conditioned malls. There is a thriving bar and club scene in the city, as well as numerous restaurants serving both regional and international cuisines.
Fez: The Historical Capital of Morocco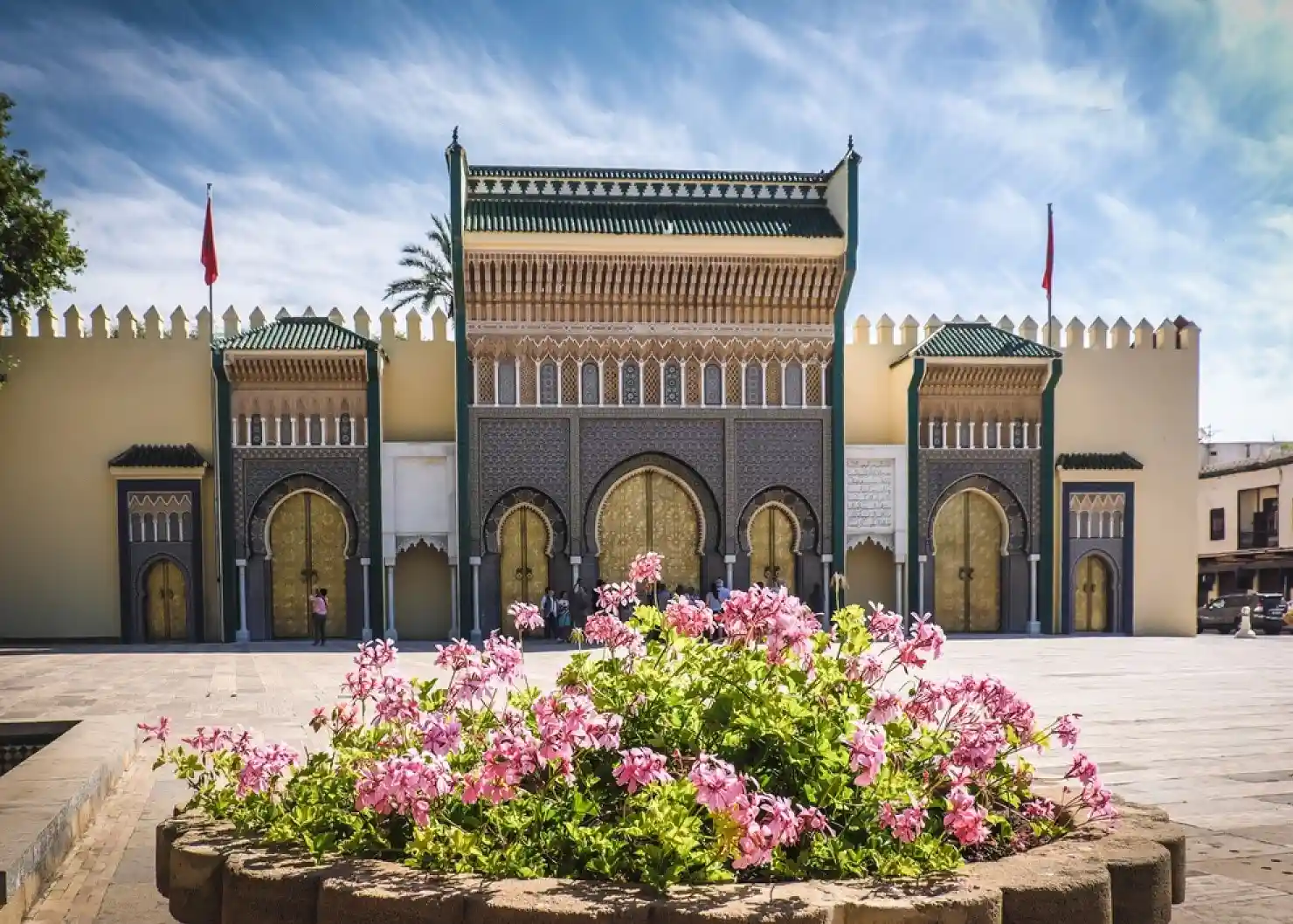 The old Moroccan capital of Fez is a city rich in heritage and tradition. Anybody interested in Moroccan history and architecture should make the trip to Fez, which is home to the well-preserved el-Bali (ancient city) district.
There are thousands of streets, alleyways, and marketplaces in the medina of Fez el-Bali, which has been designated as a UNESCO World Heritage site. The Al-Qarawiyyin Mosque, the world's oldest university, and the Bou Inania Madrasa, a spectacular example of Moroccan architecture, are just a few of the many historical landmarks found in Medina.
Tanneries in Fez have been producing leather the same way they have for decades. Take a tour of the tanneries and see how raw animal hides are transformed into finished leather goods.
Some of the most remarkable specimens of Moroccan architecture may be seen in the city's historic walls and gates, such as the Bab Boujloud and Bab Mansour gates.
Traditional crafts such as ceramics, linen, and pottery have made Fez famous. Artisans selling their wares in the city's markets and souks use methods that have been passed down through the generations.
Visitors worldwide are drawn to Fez by the city's exciting energy and fascinating combination of history, culture, and tradition. Fez is top 10 Morocco's most visited cities that should not be missed, whether for the purpose of exploring the Medina's winding alleys, trying out the local food, or gazing in awe at the city's magnificent architecture.
Tangier: The Gateway to Europe and Africa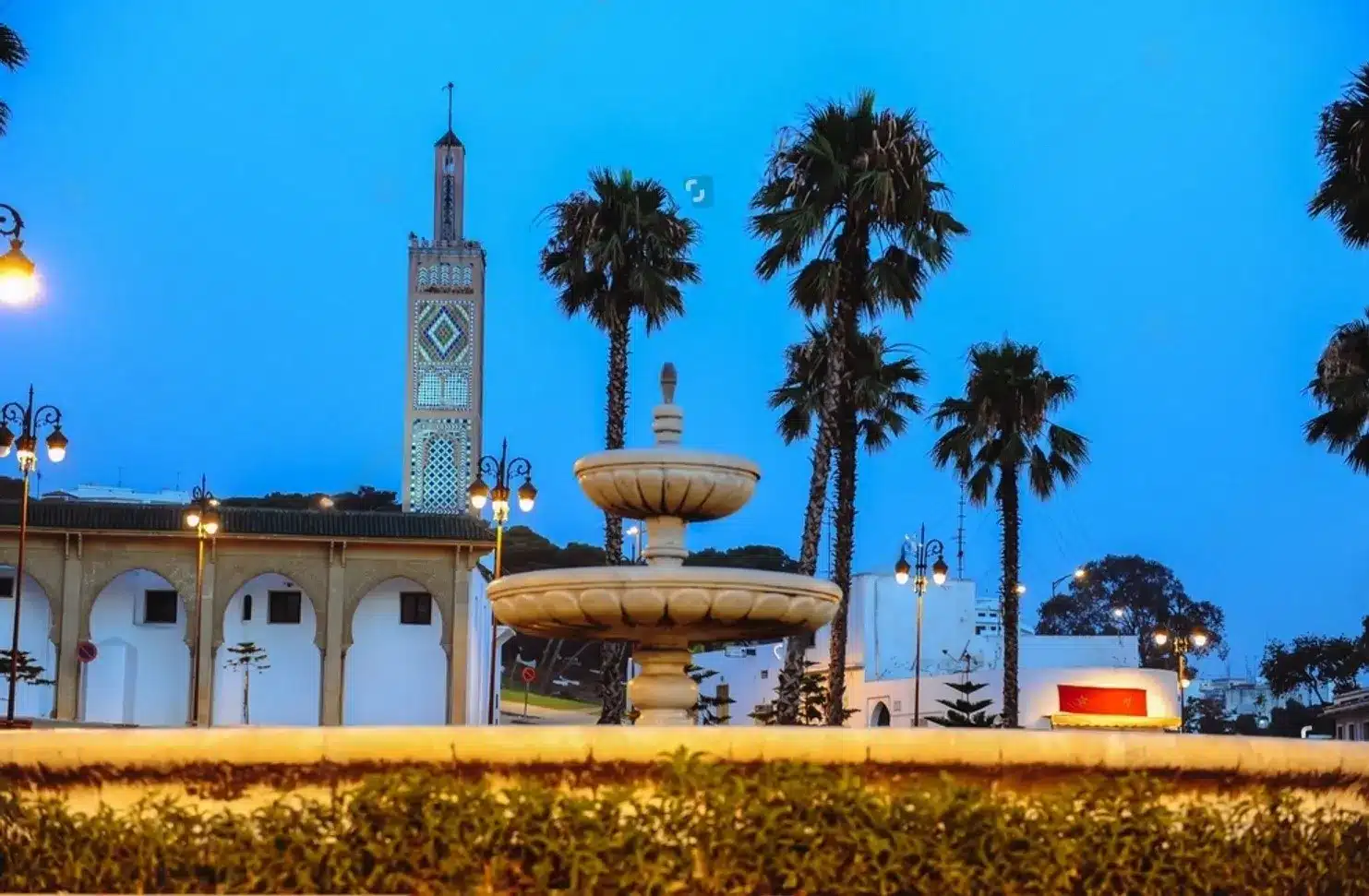 Tangier, on Morocco's northern coast, has long been a pivotal city in the country's story because of its position as a crossing point between Africa and Europe. The city is an interesting destination for tourists due to its unusual blend of Moroccan, Spanish, and French influences.
The Kasbah, a castle constructed in the 17th century and situated on a cliff above the city and the ocean, is Tangier's most recognizable sight. A museum dedicated to traditional Moroccan art and antiques may be found in the Kasbah.
Tangier's Medina is a labyrinth of lanes, markets, and shops where tourists may experience authentic Moroccan life. In the Grand Socco, the center of the Medina, you may buy anything from local products to exotic trinkets.
The Plage de la Baie is a popular beach in Tangier because of the beautiful views it provides of the Mediterranean. In the city's marina, visitors can participate in a number of water-based pursuits.
Tangier is one of a kind since it is so close to Europe; it only takes a couple of hours on the ferry to reach Spain from the city. Because of this, Tangier has always been a place where East and West collide culturally.
Rabat: The Political and Administrative Center of Morocco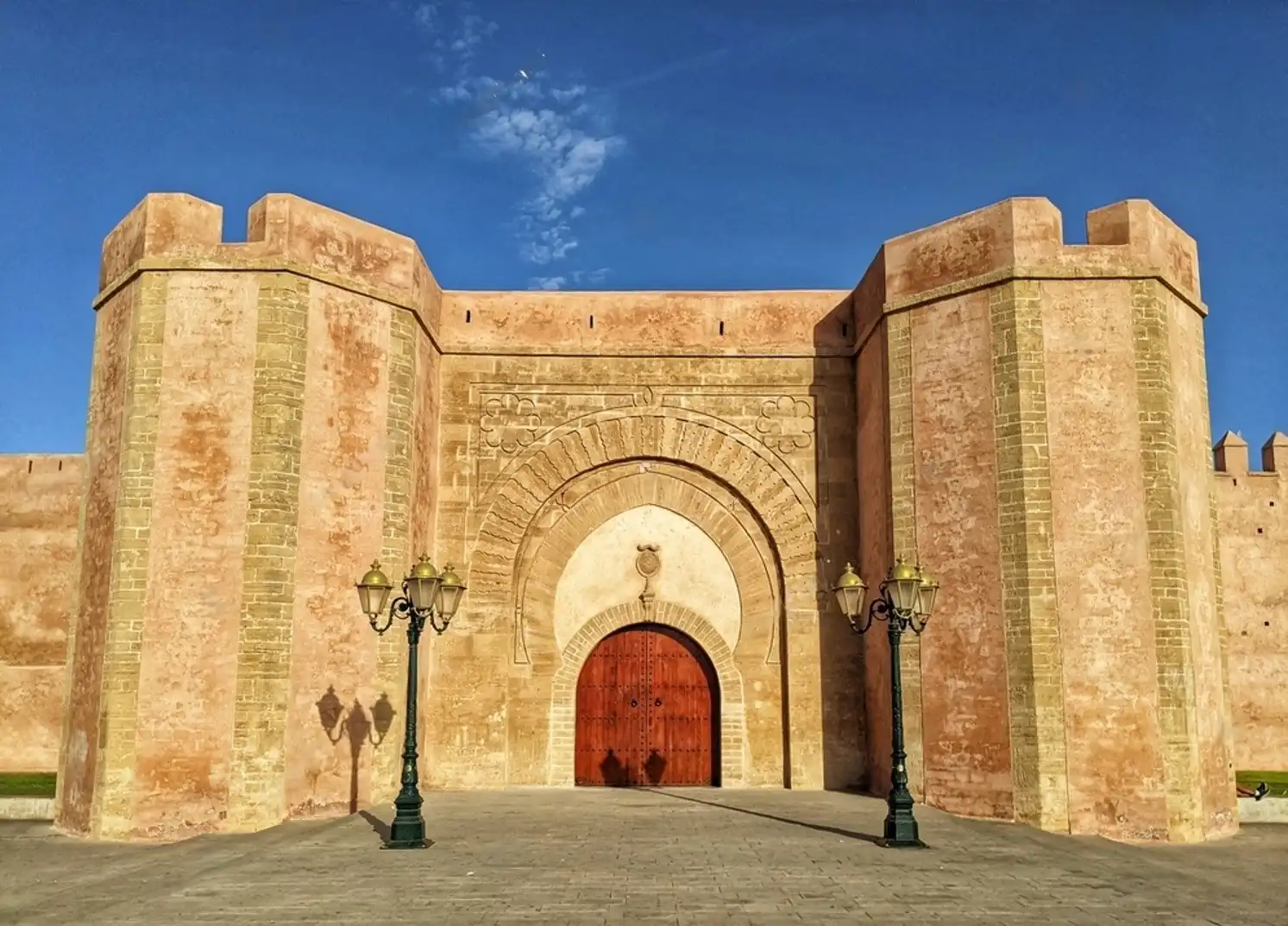 Rabat is the capital of Morocco. It is a diverse and lively city that is important for the country's government and politics. The city is famous for its beautiful beaches, historical places, and lively culture because it is located on the Atlantic coast.
The most famous landmark in Rabat is the Hassan Tower. It's a minaret that was supposed to be the biggest in the world, but it was never finished. The tower is next to the Mausoleum of Mohammed V where the former king of Morocco and his two sons are buried. The tomb is a great representation of typical Moroccan building style, with intricate designs and pretty tile work.
When you're in Rabat, make sure to visit the Kasbah of the Udayas. It's an old city surrounded by walls and it has a great view of the Atlantic Ocean. You can visit many museums and art galleries in the Kasbah. The Kasbah has narrow streets and colorful houses that show the traditional Moroccan style.
The National Museum of Archaeology and the Museum of Modern Art are two popular cultural places in Rabat. The Chellah Necropolis is an old Roman site in the city that shows what life was like in the past. It's interesting to visit.
Rabat has lots of restaurants, shops, and interesting things to see like historical and cultural sites. The old part of the city, called Medina, has traditional markets. The new part, called Ville Nouvelle, has modern shopping centers, places to eat, and cafes.
If you're visiting Morocco, you should definitely check out Rabat. It's the capital city and has a cool blend of old and new things to see and do. Rabat is a great place to visit because there are many things to do and see.
Essaouira: The Picturesque Coastal City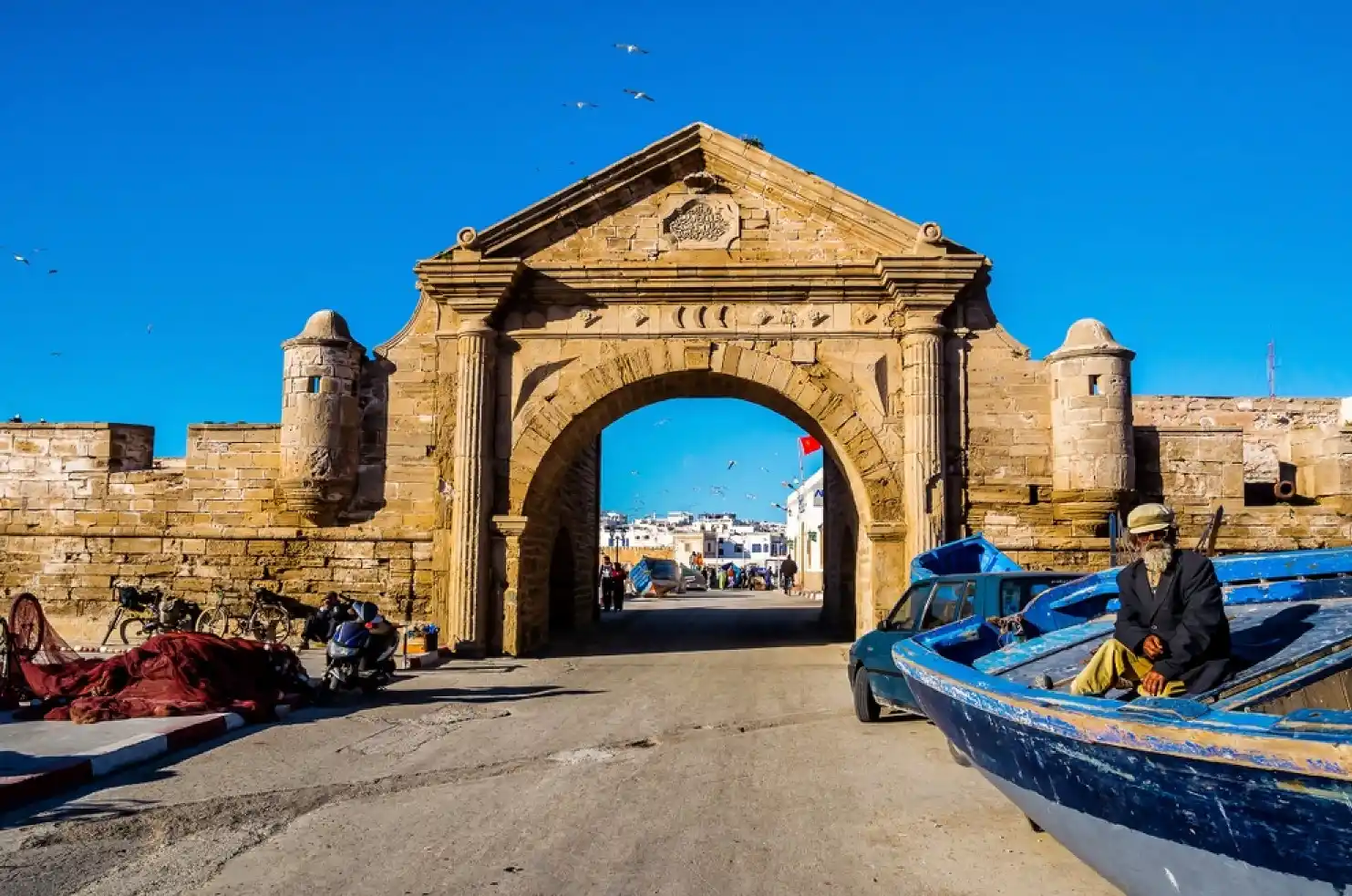 Essaouira is one of the top 10 Morocco's most visited cities, on the Atlantic coast of Morocco, is a beautiful port city. Many tourists visit the city to enjoy its well-known beaches, fun nightlife, and places with a long history.
Essaouira's old city, also known as Medina, is a popular tourist attraction and has been recognized as a World Heritage Site. The Medina is a complex maze of narrow roads and alleys decorated with colorful buildings and other typical Moroccan designs. Tourists can walk around the small streets of the Medina and visit restaurants, cafes, or stores.
Many people visit Essaouira's beautiful beaches to unwind, swim, or surf. The Plage d'Essaouira is a very popular beach in Essaouira because it has a long stretch of sand and beautiful views of the Atlantic Ocean.
The Skala de la Ville is a famous building in Essaouira that was built in the 18th century. It is a fortress that overlooks the water. The fortress with cannons has amazing views of the city and the ocean.
Essaouira has a lively music scene and holds several music events annually. The Gnaoua International Music Festival is a big event in the city that happens every June. Musicians from all over the world come to perform.
Essaouira is a unique city in Morocco because it combines history, culture, and natural beauty. Tourists in Essaouira can explore the old Medina, relax on the beach, or enjoy the lively music scene.
Chefchaouen: The Blue City of Morocco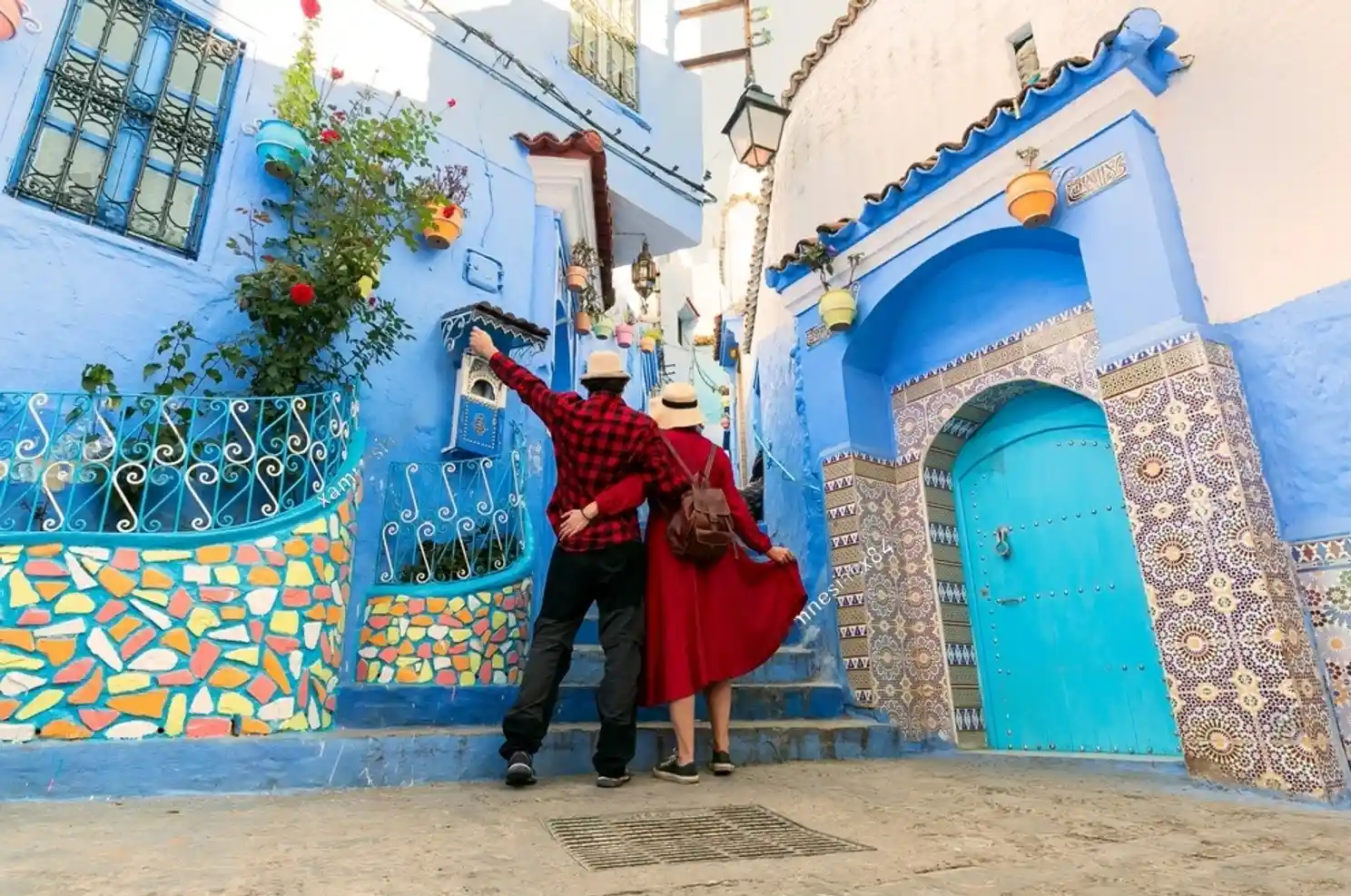 Chefchaouen, in the Rif Mountains of Morocco, is a lovely and picturesque city known as the Blue City. The city is known for its distinctive blue-painted buildings, narrow streets, and stunning mountain views, making it a popular destination for travelers.
Chefchaouen's buildings are famous for their distinctive shade of blue, which is thought to have been brought to the city by Jewish refugees in the 1930s. The city's blue-painted Medina is full of shops, cafes, and restaurants, and offers a very special experience for visitors.
The Kasbah Museum in the old city of Chefchaouen is a major tourist attraction. Traditional garments, ceramics, and other objects from the city's long and storied past are displayed at the museum.
Ras Elma Park, a gorgeous green space amid the city's foothills, is another must-see while in Chefchaouen. The park is a popular destination for picnics, hikes, and other outdoor activities due to its breathtaking vistas and peaceful atmosphere.
Several local artisans sell their wares throughout the medina, adding to Chefchaouen's reputation as a hub for arts and crafts. Ceramics, textiles, and jewelry are just some of the traditional Moroccan handicrafts that tourists can purchase or learn to manufacture during their stay.
In sum, visitors to Chefchaouen will find that their time there is unlike any other. Whether you are exploring the blue-painted Medina, trekking in the mountains, or shopping for handmade items, Chefchaouen is the top 10 Morocco's most visited cities and a destination that is guaranteed to leave a lasting impression.
Agadir: The Beach Resort Destination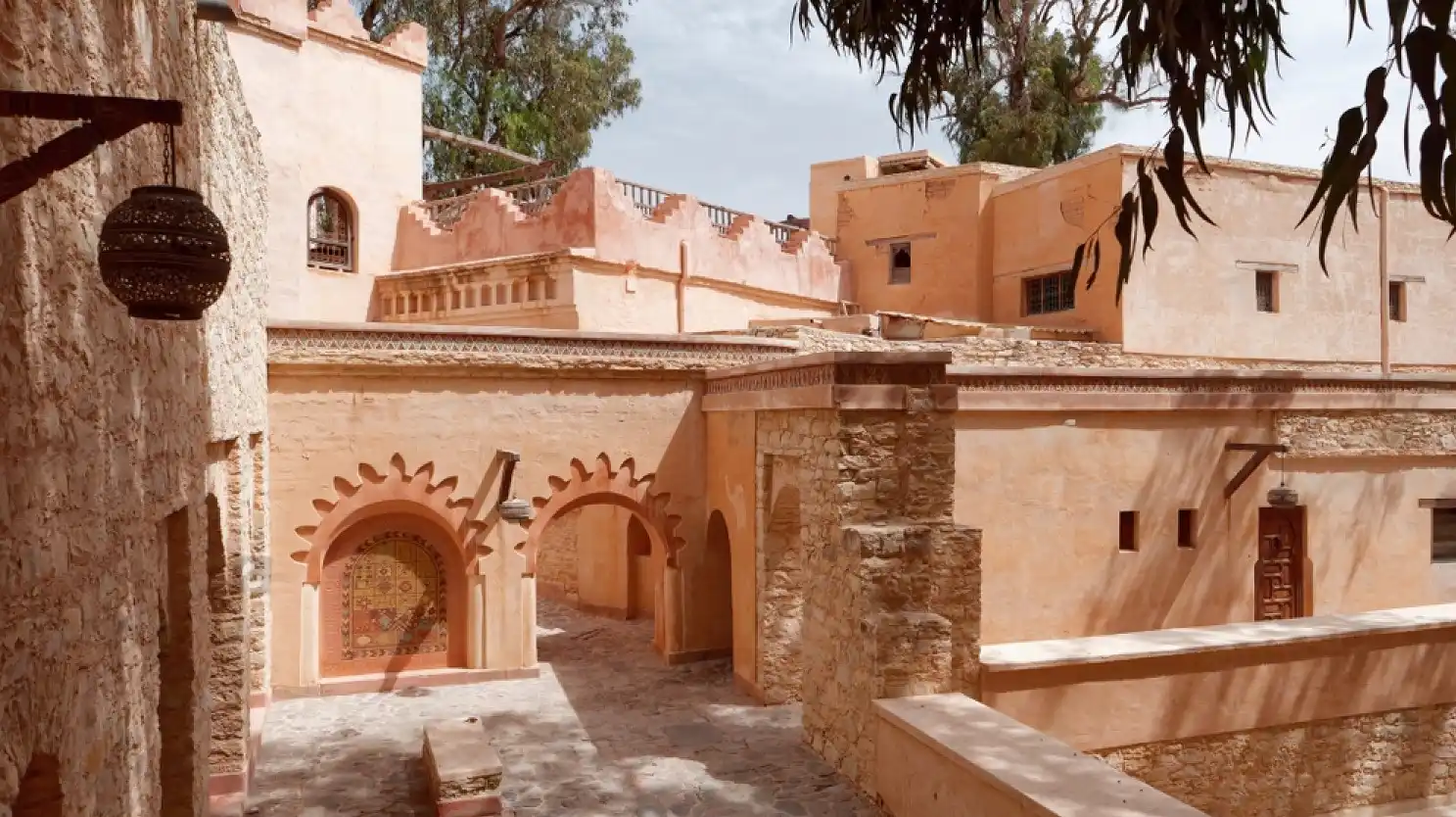 Agadir is a popular beach resort destination located on the Atlantic coast of Morocco. The city is known for its beautiful beaches, warm climate, and abundance of water sports and outdoor activities.
One of the primary attractions in Agadir is its long sandy beach, which spans about 10 kilometers down the coast. The beach is perfect for swimming, sunbathing, and surfing, with several surf schools and rental shops available for those looking to catch some waves.
Another famous attraction in Agadir is the marina, which contains multiple restaurants, cafes, and shops, as well as a range of water activities like as jet skiing, parasailing, and boat tours.
Agadir also has a number of historical and cultural sites, such as the Agadir Oufella Kasbah, a hilltop fortress with breathtaking vistas of the city and the ocean. The Amazigh Heritage Museum is a must-see as well, as it showcases the history and culture of the Amazigh people (the original inhabitants of Morocco).
Agadir is also known for its vibrant nightlife, with several bars and nightclubs offering a variety of entertainment options. The city's beachfront promenade is a popular spot for evening strolls, with several street performers and vendors selling local crafts and souvenirs.
Meknes: The Imperial City of Morocco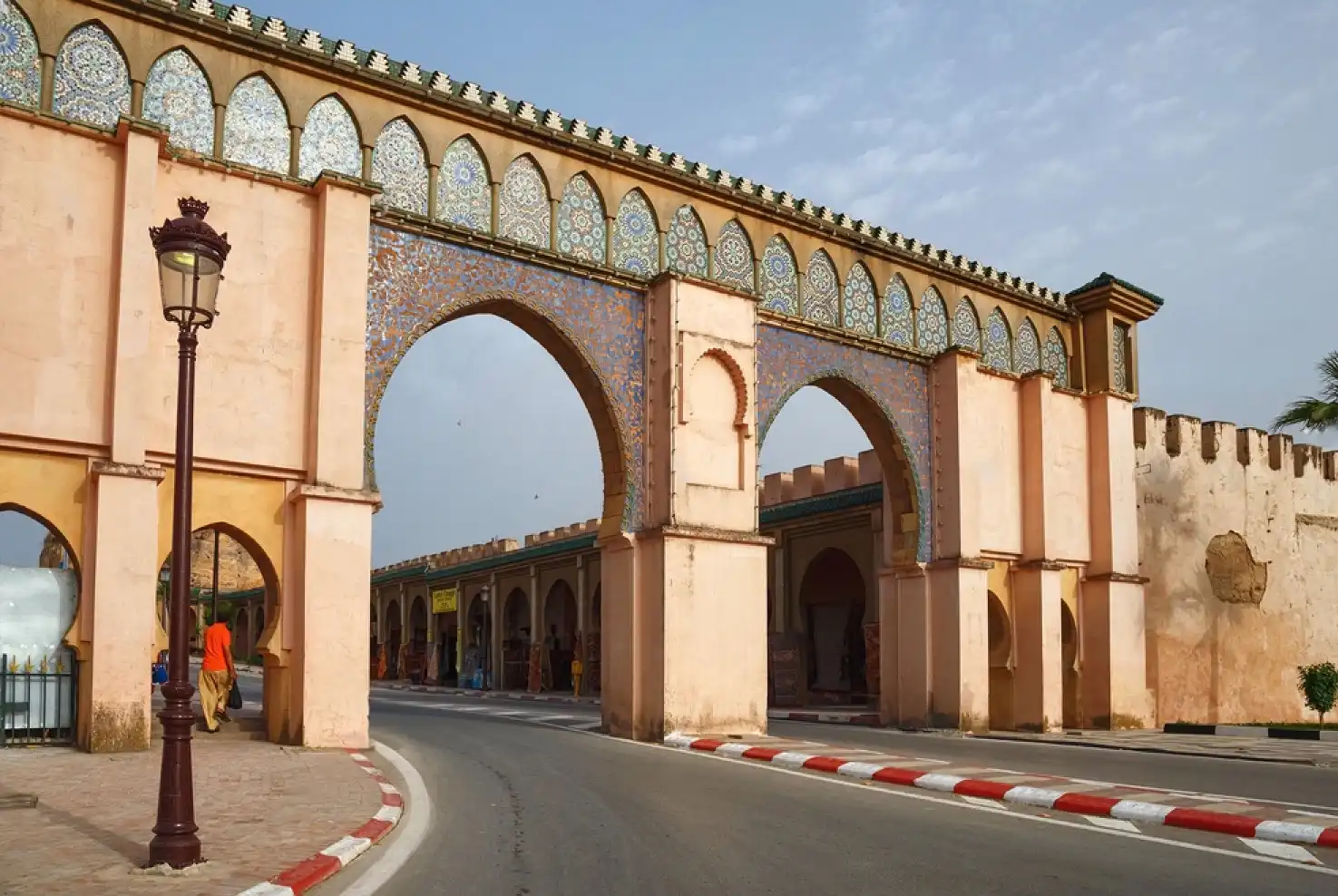 Meknes is an imperial city located in northern Morocco and is a UNESCO World Heritage site. It is famous for its stunning architecture, rich history, and cultural significance.
Meknes's Almoravid dynasty laid the groundwork for the city in the 11th century, but it was during the reign of Sultan Moulay Ismail in the 17th century that the city truly blossomed into an imperial capital. At this time, the city erected several of its most famous landmarks, such as the majestic Bab Mansour gate, the Mausoleum of Moulay Ismail, and the Heri es-Souani granaries.
The Imperial Palace of Meknes, constructed by Sultan Moulay Ismail, is a major tourist draw due to its many beautiful courtyards, gardens, and fountains. Tourists can also explore the city's lively medina, with its many shops, souks, and historic buildings.
The Museum of Moroccan Art is another must-see in Meknes. Displayed in this museum, which is housed in a palace from the nineteenth century, are examples of the many types of traditional Moroccan handiwork, such as ceramics, fabrics, and jewellery.
All of the restaurants and cafes in Meknes serve traditional Moroccan dishes like tagine, couscous, and harira soup, further enhancing the city's already stellar reputation. Tourists can also experience the local wine, as Meknes is located in the heart of Morocco's wine country.
Ouarzazate: Top 10 Morocco's Most Visited Cities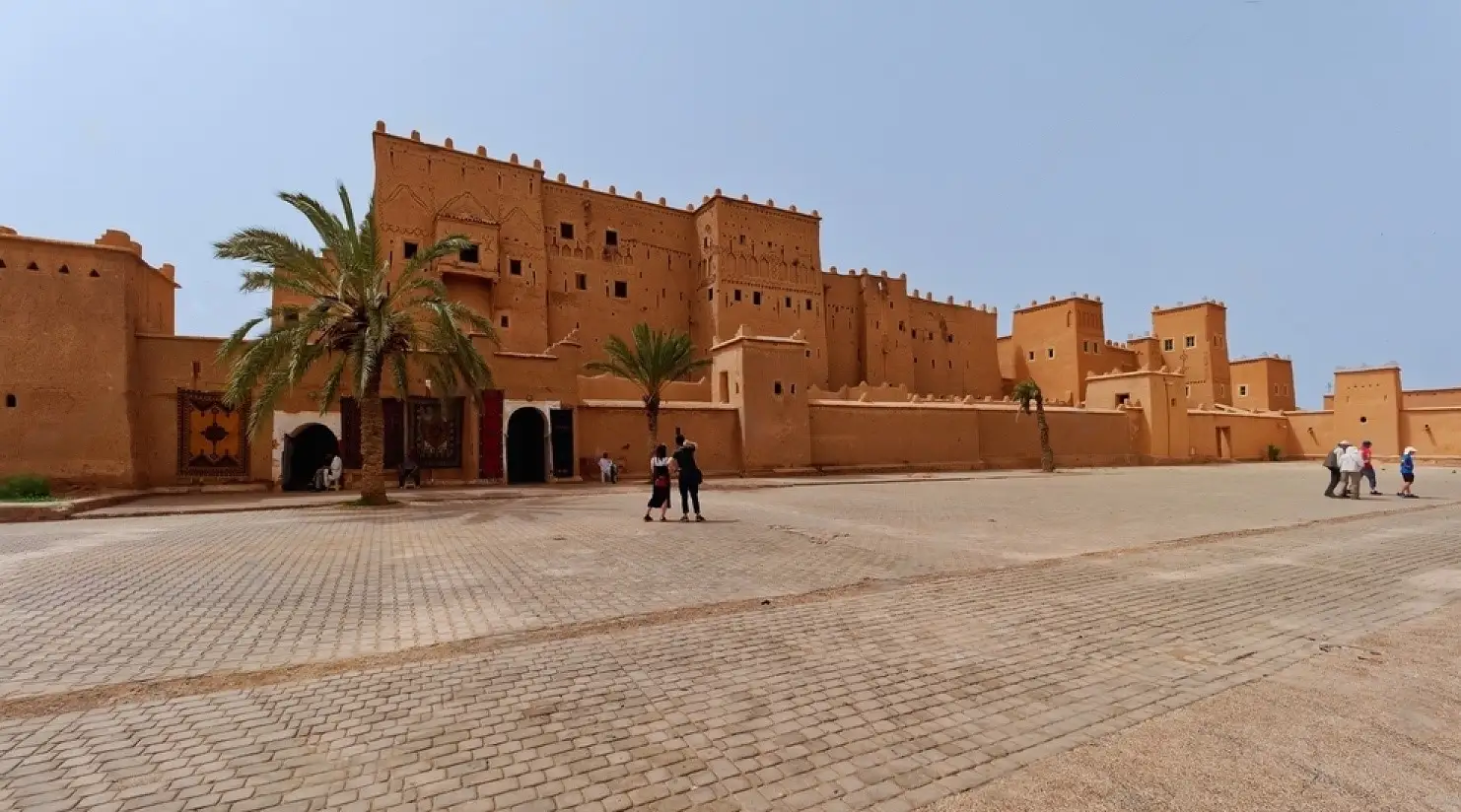 You may enter the Sahara Desert from Morocco in a city called Ouarzazate. There are many historical and cultural landmarks in the city, and it is surrounded by beautiful scenery, notably the Atlas Mountains.
The Kasbah Ait Ben Haddou in Ouarzazate is one of the best-preserved examples of a typical Moroccan fortified town and a UNESCO World Heritage site. Many Hollywood productions, from Gladiator to Game of Thrones, have shot scenes in or around the kasbah.
The Taourirt Kasbah is another tourist hotspot in Ouarzazate. This massive fortress was once the domain of the influential Glaoui family. The kasbah's ornate brickwork and plasterwork make it a beautiful representation of classic Moroccan design.
There are various hiking, trekking, and camel riding options in the desert regions surrounding Ouarzazate, making it a popular destination for outdoor enthusiasts. Draa Valley, not far away, is where you'll find all those beautiful palm trees and authentic Berber towns that tourists love to learn about.
Ouarzazate is home to various museums and cultural institutes, including the Cinema Museum, which highlights the city's significance as a center of the Moroccan film industry.
In general, considering Morocco Travel is a great idea if you want to go there. We are an established travel agency with a wealth of knowledge about Morocco's rich history, culture, and customs. In this way, we can guarantee you an adventure you won't soon forget.