From wherever in the world, if you're seeking the greatest Morocco vacation packages all inclusive, you've come to the perfect place. Morocco is well-known all over the world for the lovely and all-natural beauty of the country. You may anticipate having an incredible adventure that will unquestionably make you yearn for more and more trips to this stunning state. This is something that you can look forward to.
whether you're seeking a tranquil getaway in the sun or an exhilarating adventure of exploration and exoticism, we have the experience and expertise to make your fantasy a reality. All of this comes with unequaled costs and unrivaled value.
We take immense delight in the fact that we can provide you with an experience of a lifetime.  Our tours are designed carefully to let you discover Morocco in depth. You travel with a local guide to explore places you have never thought existed or don't know about.
In this article, we will explain the best packages to book, what is included and what is not, and most importantly, the difference between these packages.
What to Expect in Our All-Inclusive Packages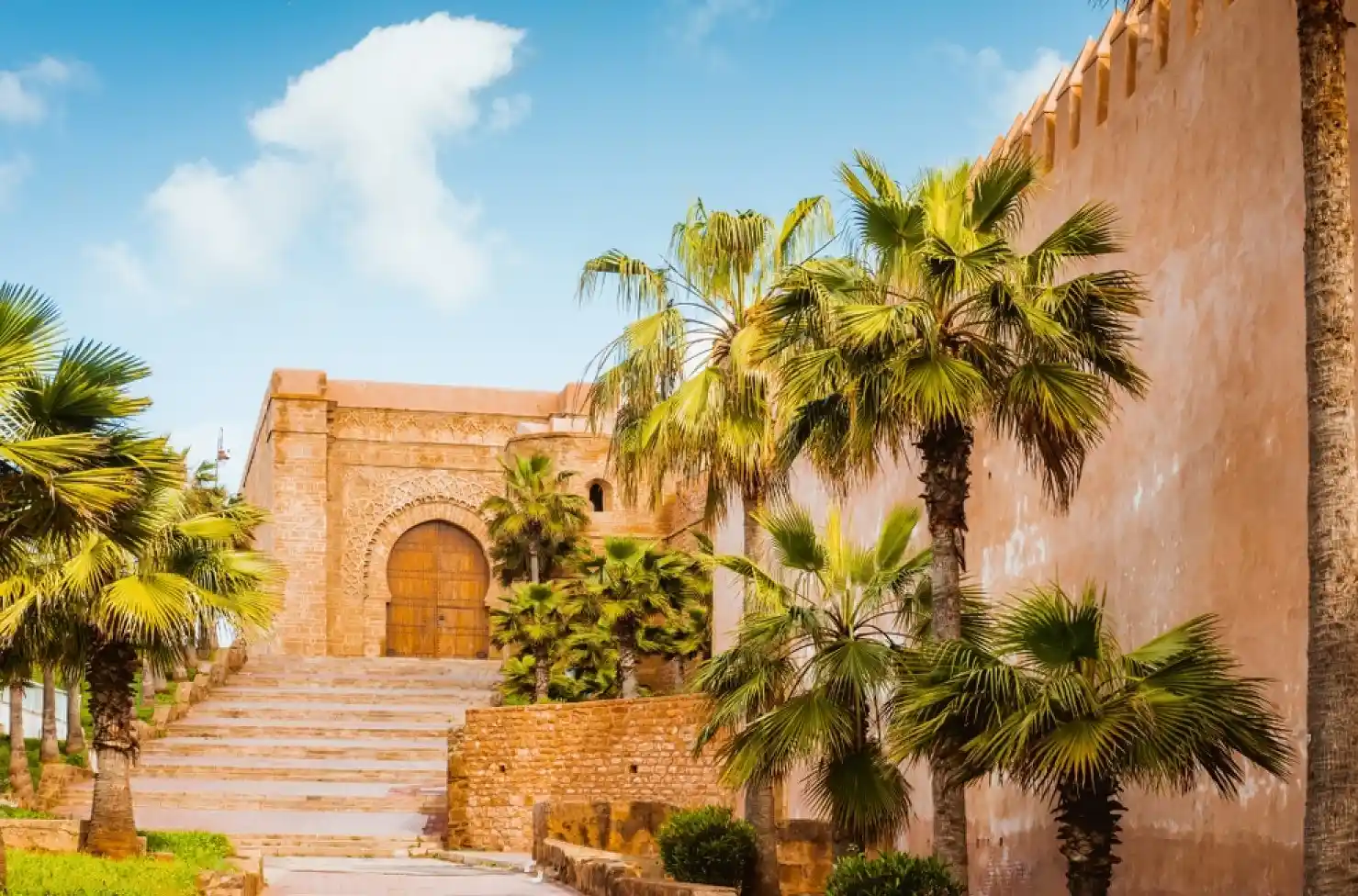 Our all inclusive packages cover almost 90% of your travel budget (excluding flights). Therefore, once you have purchased your flight tickets, you have already an idea about the general cost of your trip. Our packages include:
Pickup and drop off at your hotel/ airport.

4×4 or minibus transportation that is air-conditioned and comfortable.

Personal English speaking guides and drivers,

Cost of driving, including fuel, parking, and all car related expenses,

Hotels and other forms of accommodation, including camps,

Tour guides in the cities of Marrakech and Fes
Book your tour to the land of dreams
Morocco desert and camels
included activities in the packages
No matter the package you select or how many days you book, we make sure to provide you with the best in every possible way. We tailor the schedule to your requirements and make absolutely certain that you do not miss out on anything by doing so. Because of this, there are a few activities that are standard for each and every package, which are as follows:
Traveling over the desert on camelback.

Desert camping, which is always an adventure to enjoy.

The experience of shopping in traditional marketplaces, such as those found in Fes and Marrakesh.

Traveling to the locations used in Game of Thrones, especially in the Desert.

A trip to the Ait Benhaddou Kasbah, which has been featured in a number of films produced in Hollywood.

Explore the winding pathways of traditional cities.

Hiking in the High Atlas Mountains.
Best all inclusive vacations to Morocco
15 Days all inclusive package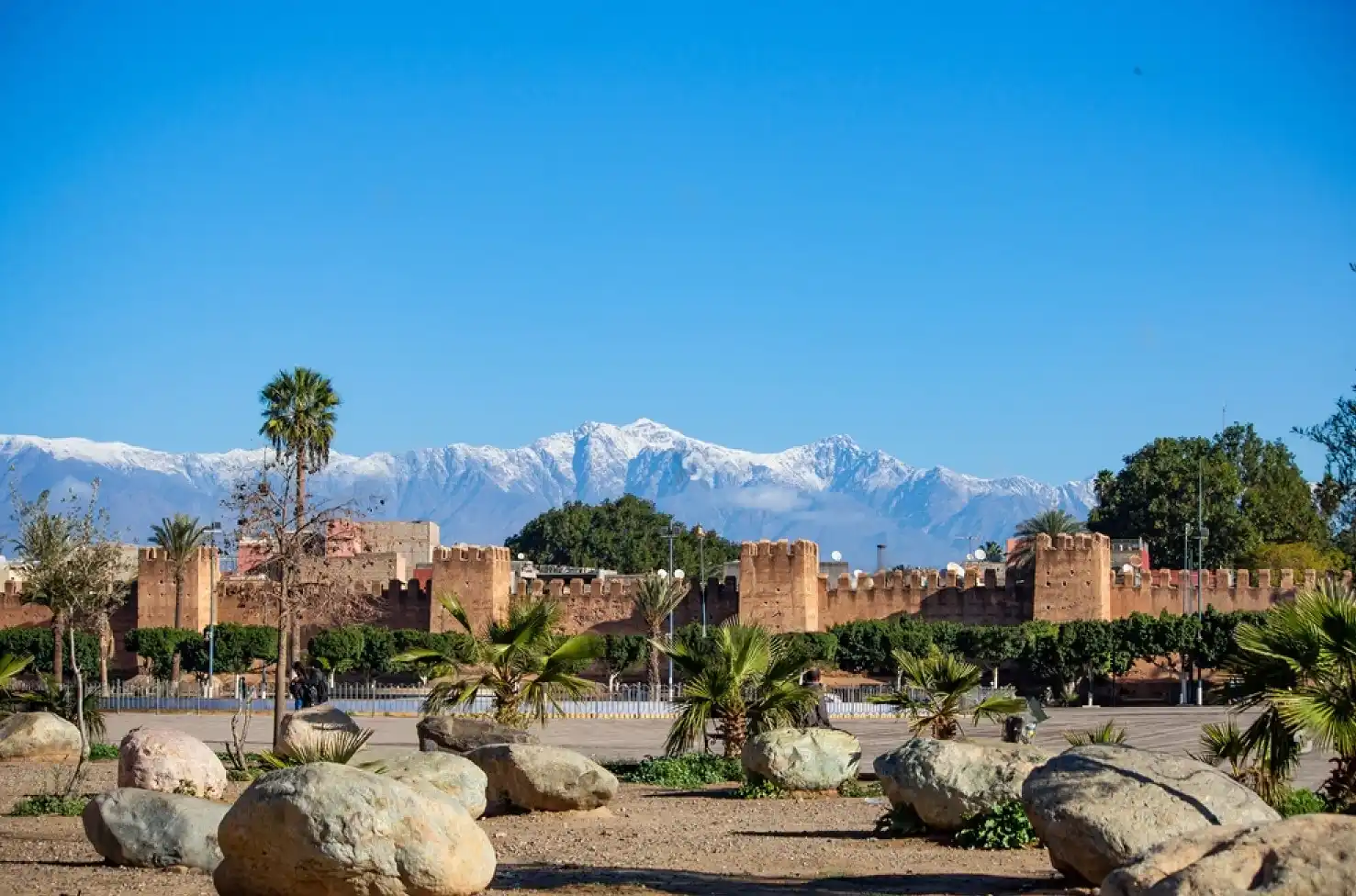 Our lengthy Morocco vacation packages all-inclusive include a 15-day option. Whether you prefer to see everything slowly depends on your financial and time constraints. This package enables you to fully appreciate Morocco's splendor without having to spend a lot of time traveling between locations in a car.
On this tour, you don't miss anything; rather, you extend your time in some locations, including Marrakech for two days, Fes for two days, and many more. This tour brings you to several locations, including the Sahara, Taroudant, Agadir, and Essaouira.
Anyone traveling from a distant location, such as the USA, is always encouraged to take this tour. In order to see Morocco's natural beauty in its purest form, arrange your trip so that you have 15 days to yourself.
12 Days vacation package
The top destinations in Morocco are yours to see on a 12-day tour departing from Casablanca. The journey gives you an up-close look into Morocco because you will travel far into the country's interior and visit locations that ordinary tourists cannot. This journey not only takes you to Morocco's top attractions but also lets you experience the country's true character.
These 12 days of travel will give you the opportunity to trek along abandoned caravan routes, ride camels over enormous sand dunes in Erg Chebbi, camp in the Desert of Merzouga, and cool off in an oasis at the base of a George, In addition to cultural stops in historic cities, desert exploration, medieval medinas, lively souks, ancient ruins, and old kasbahs.
The ideal amount of time to explore Morocco and its culture is twelve days. This trip is significant since it allows you to visit Morocco at a leisurely pace. While you don't rush, you nonetheless will enable each location enough time through these Morocco vacation packages all inclusive.
10 Days all inclusive package
To fully appreciate all that Morocco has to offer, take 10 days package from Casablanca. We have planned a tour that begins in Casablanca and ends in Marrakech, taking into account the number of days. You'll travel from Casablanca to Chefchaouen, Volubilis, Meknes, Fes, Merzouga, Todra Georges, Ouarzazate, and Marrakesh. It implies that you will travel to all the interesting places in and surrounding Morocco.
Driving through Morocco is one of the most incredible ways to see it. As a result, you may go at your own leisure and take in some of the most breathtaking sites. You'll be provided with a chance to witness some of Morocco's most stunning landscapes and tourist attractions on this road trip. In order for you to see all the beauty without moving too quickly, the 10-day tour is created in this manner.
However, this itinerary for Morocco covers just the tip of the iceberg in terms of the country's attractions. Even though this our ten days Moroccan vacation package all-inclusive does not include visits to Taroudant, Agadir, and Essaouira, it is enough to enlighten you about the culture of the area, take your breath away with some of the most remarkable architectural heritage in the world, and show you sites that are truly one of a kind.
Customize your own all inclusive package!
Our Morocco trips offer you a good indication of the routes we take. You'll see that the Sahara Desert is the main focus of most itineraries. For the simple reason that the bulk of tourists demand them. No matter how much we try to generalize our trip, we are aware that each person has their own individual preferences, no matter how much we try to approximate our tour. Because of this, we also provide a service where you can design your own itinerary for your Moroccan vacation package as you wish; all that without any extra fees.
If you have a unique request or like to visit some locations that are not offered in our Morocco vacation packages all inclusive, please get in touch with us, and we will assist you in achieving your vision. Simply inform us of your spending limit, the length of time you have available for vacation, and the sights and activities that are most important to you, and a knowledgeable tour expert will get in consultation with you to discuss how best to make the most of this opportunity.