Flights to Morocco from NYC (New York) are organized regularly and often Link the United States to Morocco via multiple European cities.
There are both direct and indirect flights to Morocco from New York. Direct flights are organized by Royal Air Maroc. Up to now, it's the only airline that organizes direct flights to Morocco from NYC (New York). Flights link JFK to Casablanca International Airport.
However, indirect flights are organized by different airlines and often they include one stop or two via different European cities.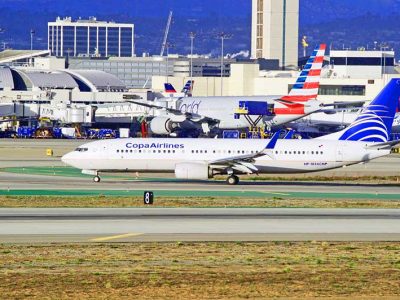 How many hours from New York to Casablanca, Morocco?

Total flight time from JFK, New York to Casablanca, Morocco is about 07h 44min. The flight time is calculated assuming that the average speed of the airliner is 500 miles per hour, or 805 kilometers per hour, or 434 knots.
The total flight time is also increased by 30 min, i.e. the standard take-off and landing time. When planning a trip to Morocco, it is advisable to take other factors into account. For instance, the time of taxiing to the airport, entering the take-off runway, and arriving at the destination terminal after landing.
The actual duration of your flight may differ, depending on the wind speed and weather conditions.
To check prices and exact time, Please use the form below.
When is the best time to book flights to Morocco from JFK, New York?
The best time to book flights to Morocco from NYC, New York is April and January. However, We advise book 7 months or more in advance.
When Airlines release tickets, they assume that no one can plan for his vacation 1 year in advance. Therefore, they ask for cheaper prices in order to get more bookings for the flight.
However, you need to remember that you can always book your flights to Morocco from New York cheap because Airlines also offer last-minute discounts. This is sometimes happens because the number of travelers is not enough or for other unknown reasons.
In addition, airlines sometimes offer discounts even in busy times as well as in high seasons, or during school holidays, (Christmas, New Year's Day, Easter, the weekend of May 1 or May 8, bridges, Ascension or Pentecost weekend, July 14, week (end of August 15, All Saints weekend or November 11, etc.).
Be aware, that an airline may also apply last-minute discount or discount fares on dry flights to Morocco from JFK, New York.
Generally, the more you book in advance your plane tickets, the more you will be sure to get cheaper prices.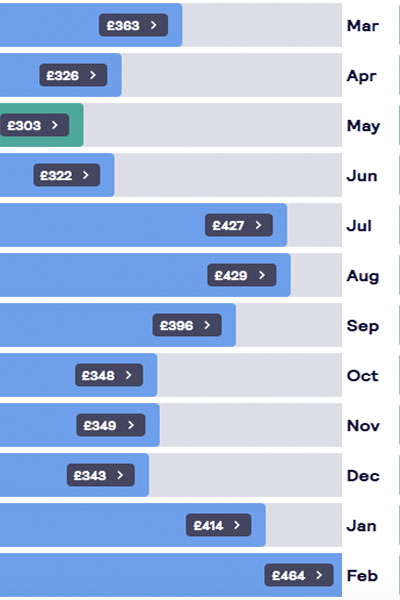 Cheapest prices to Morocco from NYC over the year
from Skyscanner
Which airlines offer flights Morocco from NYK/JFK?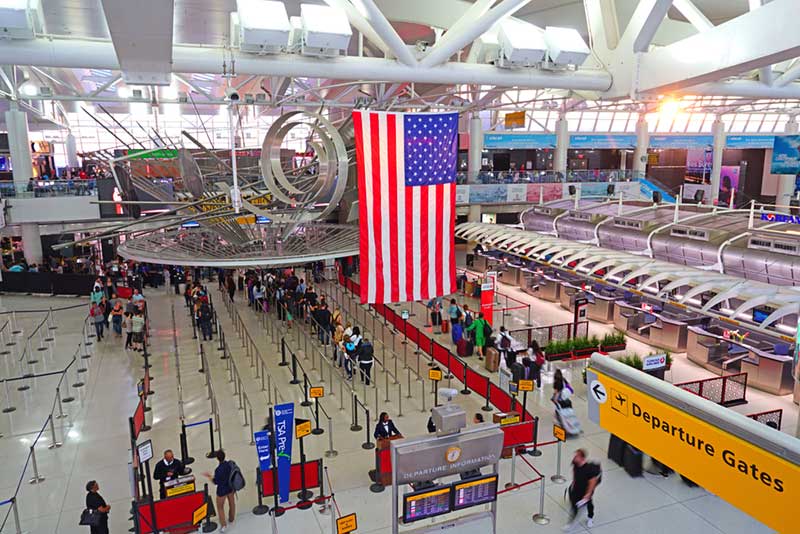 Plenty of airlines offer flights to Morocco from JFK. These airlines include Royal Air Maroc, United Airlines, Air Canada, Air France, Lufthansa, Alitalia, American Airlines, Iberia, Turkish Airlines, TAP Portugal.
All these airlines offer flights to Morocco from NYC, New York via a number of European cities.
Remember that these airlines offer indirect flights except Royal Air Maroc. Usually, flights include 1 stop or two. The flight time can increase to 39 hours. However, Royal Air Maroc flights often take 7 hours. Therefore, if you don't mind long travel distances, Royal Air Maroc is a good choice for you.
Directs flights link between John F. Kennedy International Airport in New York and Mohammed V in Casablanca. However, if you can't manage to get to John F. Kennedy Airport,  other options are offered by other companies. They link Europe to different United States Cities.
New York to Marrakech flight time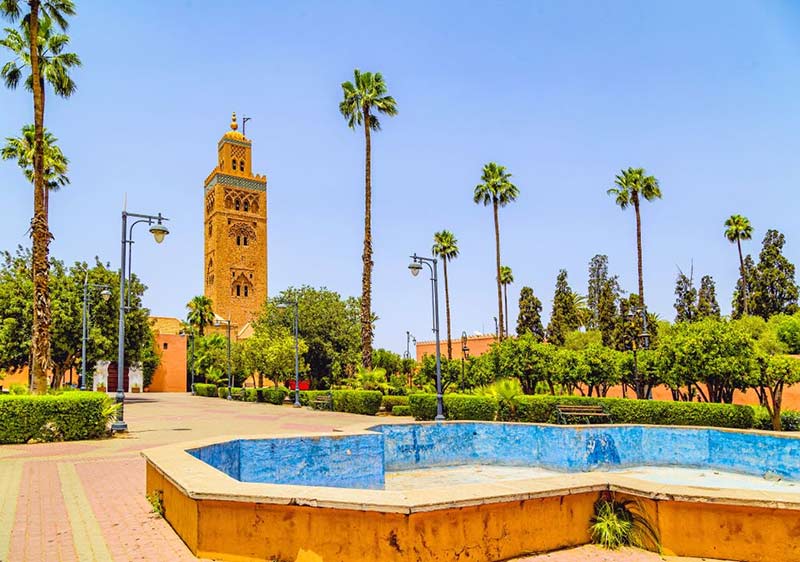 There's one airport in Marrakech it's called Menara Airport.
There are no airlines that fly non-stop from New York to Marrakech Menara; however, you can find a lot of airlines that organizes flights from New York to Marrakech. Often, they cross Europe before they continue to Morocco.
The average flight time ranges between 11h 50m+ and 16h 10m+.
11h 50m+ by Air France via Paris

12h 15m+ by American, British Airways via London

12h 30m+ by British Airways via London

14h 5m+ by Aer Lingus, British Airways via Dublin, London

16h 10m+ by Delta, British Airways via Edinburgh, London
[tp_cheapest_flights_shortcodes origin=NYC destination=RAK title="" paginate=false subid="" currency="USD"]
You can also read: