Morocco "The country of possibilities":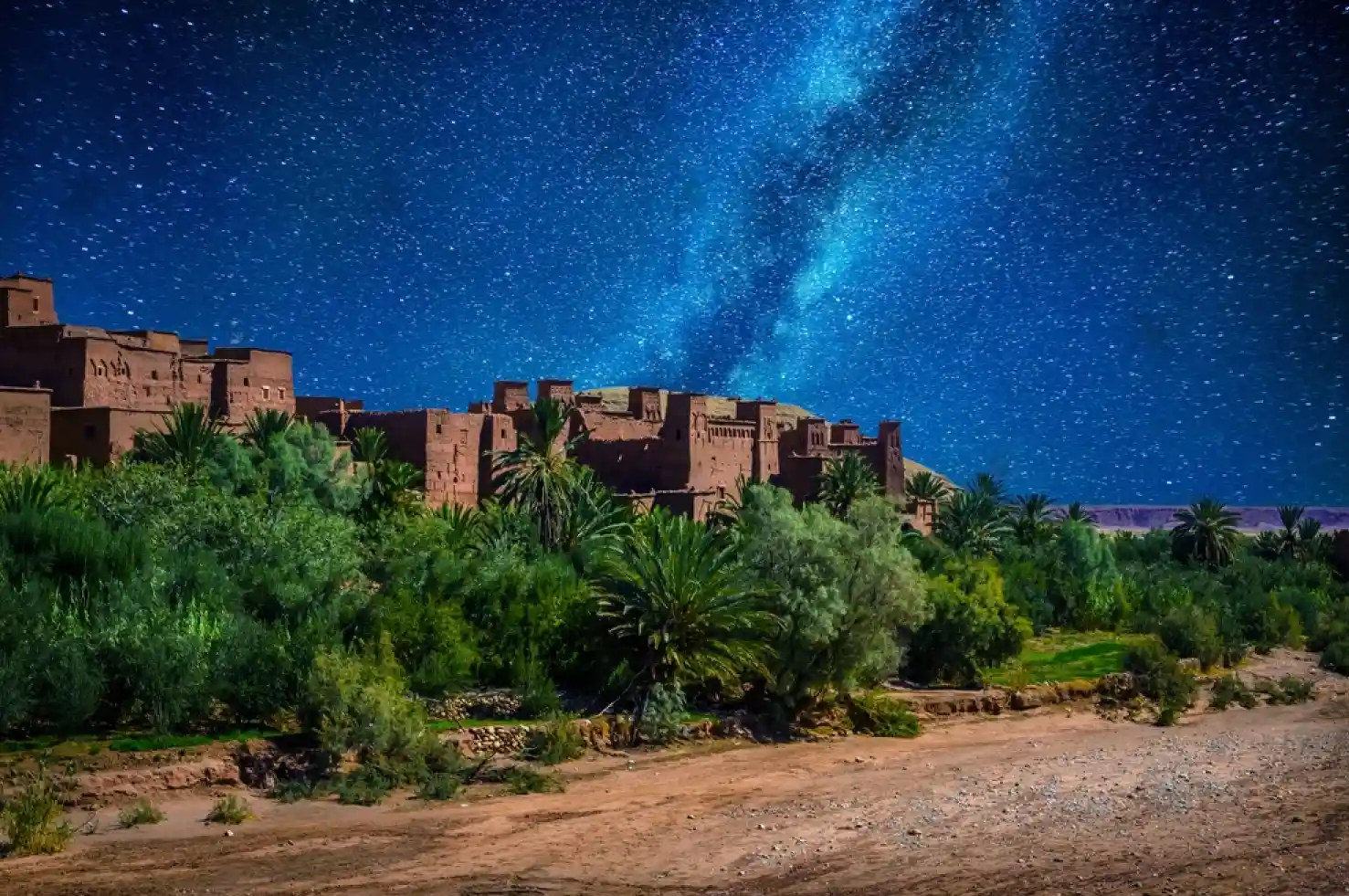 Traveling to Morocco can be like traveling to another world. However, if you are a US traveler, you may be curious about the new travel restrictions to Morocco from USA. Here we will give you all the updated information about traveling to this enchanting country.
Morocco or 'The Kingdom of Morocco' is the westernmost country in the North-Africa. People from around the world visit to enjoy their customs, traditions, foods, culture, ancient history, desert, islands, beaches, and whatnot. In Morocco, all around the year, people never grow bored and enjoy all the seasons that come with different opportunities.
Food and local travel are inexpensive, along with the living accommodations. People who tend to love history visit to witness the raw beauty of architecture which still looks like it did hundreds of years ago. The Medinas are all about getting lost and enjoying fascinating alleys which contain handicrafts, camel's head, carpets, Moroccan heritage, language, and the car-free zone too.
With Covid, everything has changed, and many travelers can't find exact information concerning Morocco. In this article, we will talk about all Travel Restrictions to Morocco from the USA. Though these restrictions are constantly changing, you will find here the updated information.
Book your tour to the land of dreams
Morocco desert and camels
Covid-19 situation and safety:
In this section, we will talk about entry and exit requirements for US citizens in Morocco and also if there are any restrictions related to Covid-19. As we all know Covid-19 has minimized throughout the world, and there are hardly any cases remaining; hence the safety measures have decreased as well. However, it's better to take precautionary measures than to face the consequences later on.
The situation when Covid-19 was at its peak was so tough that travel as a whole vanished, and people like to know the latest happenings related to this topic. As of October 2022, Moroccon authorities removed all the Covid-19 restrictions and only asked people to cover the Public Health Passenger Form to show it after arrival to Morocco. And as we talked about earlier, your passport should also have six months of valid time upon entering Morocco.
As there are no Covid-19 related rules going on, there is no need to quarantine. You can enjoy and leave to explore as soon as you want.
Covid-19 testing is available throughout the country if you wish to take a test. You can also run a PCR or antigen test which is widely available for US citizens. The cost is almost 400 Dirhams. Test results are available within 24 hours of testing and can be picked up by you or sent through the mail.
Vaccination for US citizens is available if you are a resident of Morocco and under the influence of government policies.
Finally, Morocco has maintained some travel restrictions to Morocco from USA. If you need to come here, you need to fill in a travel declaration form.
Travel Declaration Form:
A travel declaration form is for those people who want to take extra care for their trips because it is for you to show while you land in Morocco. It is an advanced Health Travel Card. A travel declaration form has your information on it, like; your passport number, place of stay, nationality, and other things mentioned on it. It can easily be accessed online through this link.
Visa:
Citizens of the US don't need a visa to enter Morocco, as well as many other European countries. You just need to show your passport, and you are good to go.
The thing you should keep in mind is that you may need to have contact with a travel agency like Morocco Travel so that to book your stay or a tour in Morocco.
US citizens don't need a visa for a visit of fewer than 90 days. But, if you are planning for more than 90 days, you have to apply for it.
Flight restrictions to Morocco from the USA
After Covid-19, the world is almost back to normal, and so is traveling.
Starting from the first of August, many travel restrictions to Morocco from USA have been released.
Going to Morocco is now better than ever as the restrictions are gone. Direct flights to Morocco are available to US residents, and they are not so expensive in the context of not wasting another day while making stopovers.
Royal Air Maroc schedule direct flight to Casablanca from New York, Miami, and many other airports in the USA. You need just to check them or contact Morocco Travel for assistance.
Health and Safety:
Healthcare facilities are available in many cities like Casablanca and Rabat with labs to get tested. Emergency care may not meet the level of US travelers, but it is manageable.
The language barrier can be a daunting part, too, as Moroccans mostly speak Arabic. Other than that, medication is widely available and easily accessible. Consider wearing a mask in public just for precaution.
 As for safety concerns, for US travelers, Morocco is a safe country because street crime is very small, and also, scams, cons, and pickpockets are a rare sight. Also, in Morocco, no one can carry guns or harass you.
If you travel with a tour operator, no need to worry at all because you will be accompanied all the time. So though Morocco is safe, some isolated areas cannot be accessed alone if you are not accompanied by a local guide.
Travel and Transport in Morocco:
Traveling in Morocco can be a little difficult for US residents. Roads are big, but sometimes people can be reckless, especially near markets. During special events like Ramadan or Eid, roads are full of people, and driving on busy roads may seem new to you, but it's normal in Morocco.
Overall, in Morocco, you are not going to complain about the late-night long drive or just venturing into the cities rich in infrastructure. Although drinking is allowed for tourists in Morocco, driving after drinking may get your visa or license confiscated.
Related to Covid-19 and other healthcare concerns, there are a lot of people who like to stay careful in terms of hygiene which is good because you don't know the circumstances you might face while venturing around the cities.
Facilities and Restaurants: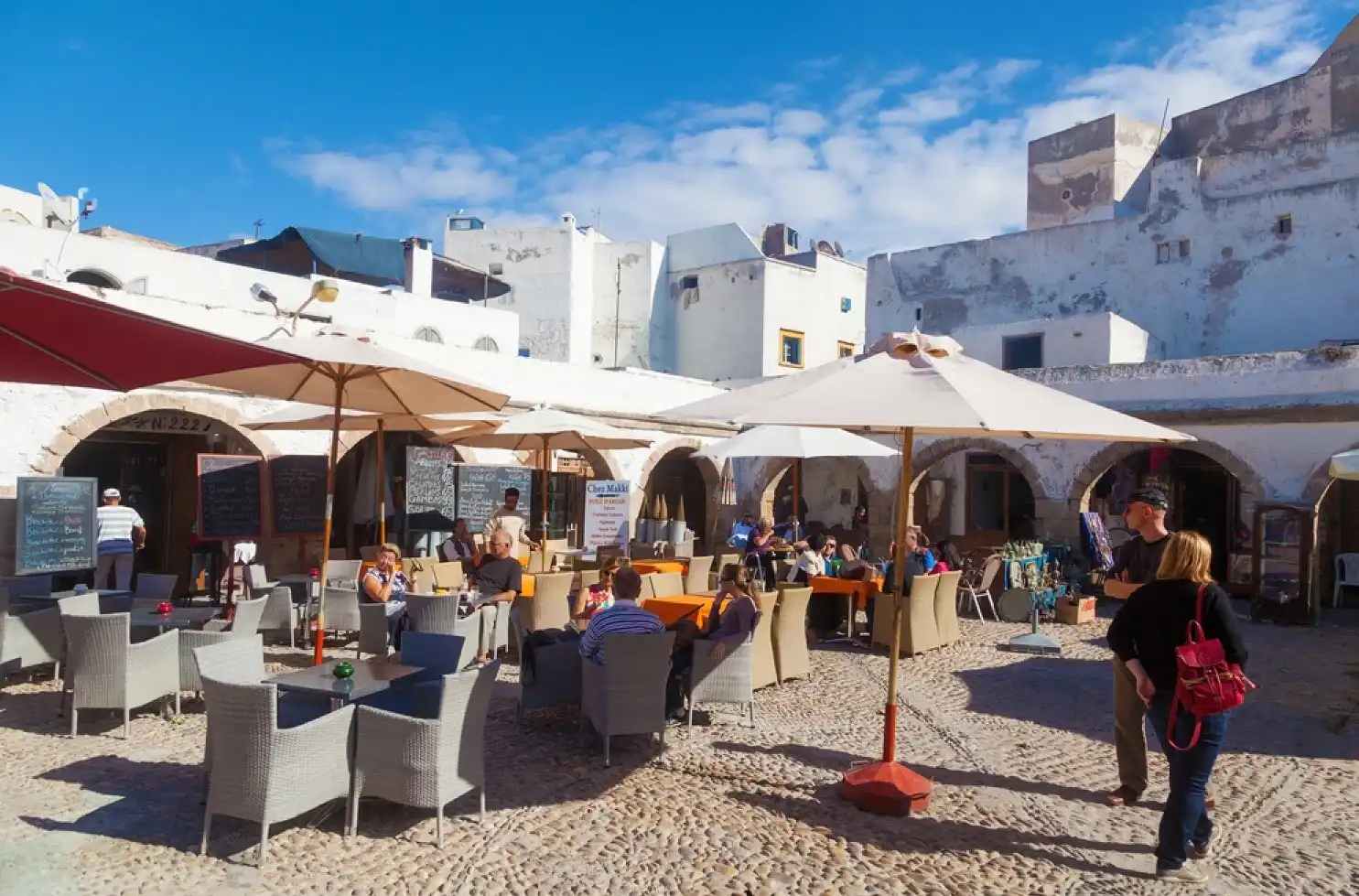 In the context of the pandemic, restaurants and hotels faced major backlash because they had to turn down their services to avoid contact. The situation now is back to normal.
Morocco has some of the best food in the world, whether it's in restaurants or street food. The Covid-19 pandemic made it difficult for residents to provide their services to tourists as there was a pause in travel, and this also affected the national economy.
Precautions related to hotels and dining in restaurants have subsided, but if you want to stay in a perfectly clean hotel and want to experience the best meals, you should hire a travel agency before reaching Morocco.
Explore Morocco safely (wide range of tours)
Discover the Imperial cities and the desert
Other Frequently Asked Questions:
Can I travel if I am sick or my Covid-19 test is positive?
No, you shouldn't travel. Consider isolating if you have Covid-19 and follow instructions.
Can I travel if I have been in contact with a person having Covid-19?
Yes, you can, but consider wearing a high-quality mask and taking a covid-19 test to make sure you aren't a carrier.
How do I stay safe while traveling?
Consider booking your trip with travel agencies such as Morocco Travel; in this way, you will rest assured and stay relaxed throughout your stay. Travel agencies are experts, so you can do things under one umbrella.
Conclusion
After the pandemic, many travel restrictions to Morocco from the USA have been lifted, and now traveling to Morocco for US residents is better than ever.
The restrictions related to Covid-19, which started in March 2020 and lasted until September 2022, are now lifted.
There is no need for a vaccination pass or negative PCR test before leaving the US or entering Morocco.
If you travel to Morocco for less than 15 days, it is better to hire a tour company like Morocco Travel to see the authentic Morocco.
You should have hard copies of your documents and don't completely rely on technology.
Enjoy your trip!