Holidays to morocco from Belfast invites you to discover the magic land of Morocco. Though the country is only one hour from Europe, it holds for Westerners an imperishable fascination.
Despite the French and Spanish legacy and also the presence of cosmopolitan cities like Rabat and Casablanca, a more distant past permanently makes its presence in Morocco.
One of its cities, Fez, maybe the most beautiful city in the Arab world, maintains a life still rooted in medieval times. In addition, its Sahara makes you feel as if you are taking part in the Lawrance of Arabia movie. The unique emotions you feel in this country makes you admire where you are, and who you are. Our holidays to Morocco from Belfast will take us on a journey where we will discuss many things about the magic land of Morocco.
We will give you some information about the best places to visit, how to arrange for your trip, best flights, and also how to book the best tour to Morocco.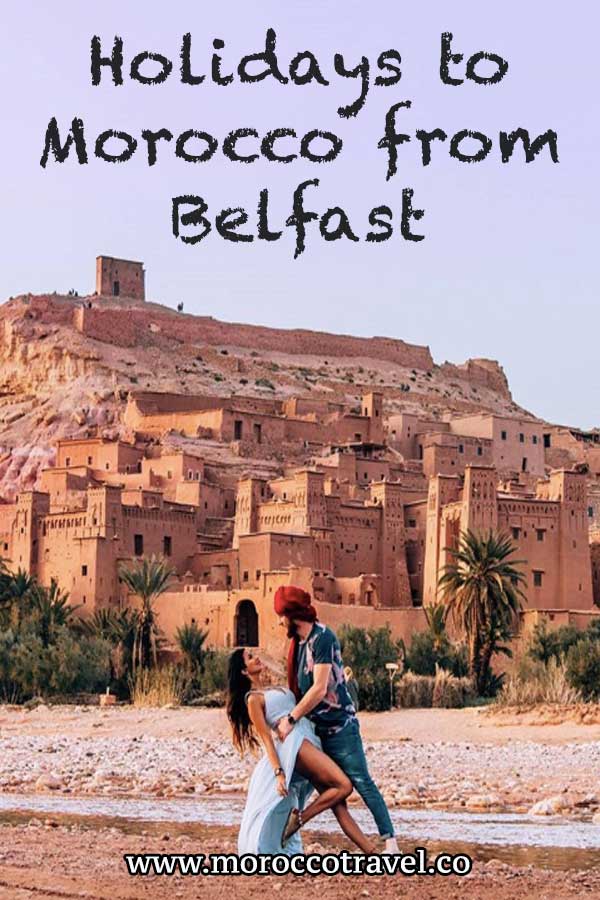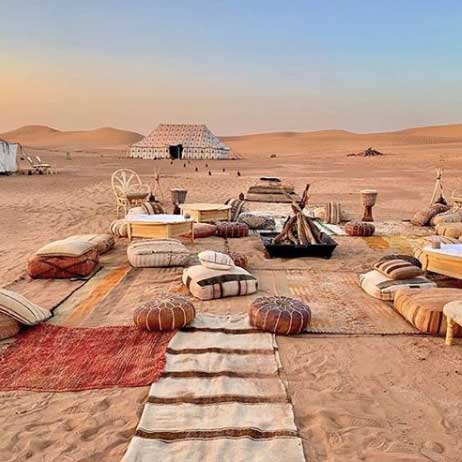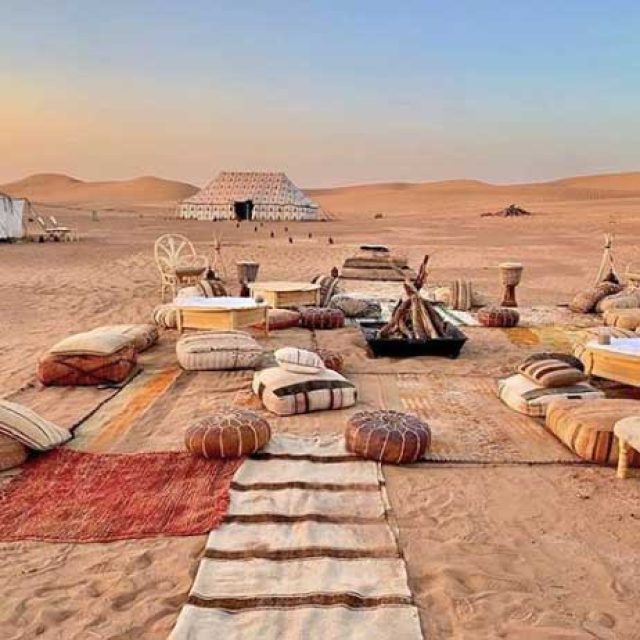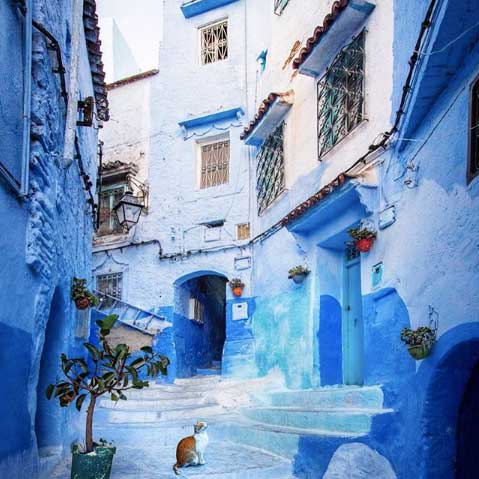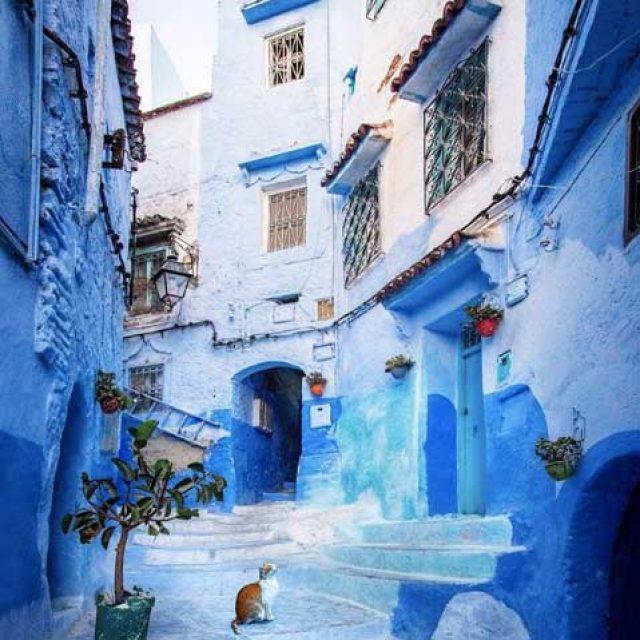 It is difficult to narrow down the plethora of incredible destinations that you are going to visit in Morocco. However, unless you travel for 10 days, you cannot see it all.
In addition, no trip to the magic land of Morocco would be complete without a visit to at least one of its four imperial cities. In particular, Marrakesh, Fez, and Meknes. These cities hold unique colorful bazaars, breathtaking palaces, and bustling town squares.
Furthermore, the Sahara Desert constitutes and charming place for westerners who escape the shivering weather of Europe. The warmth of the desert offers refuge and escape.
Morocco is also famous for its natural beauty. From the golden sands of the desert to the blue walls of Chefchaouen and Essaouira; the possibilities for adventure are endless.
Indeed, a camel-back trek in the sand dunes of Erg Chebbi to camping in the middle of nowhere in the desert make your journey unforgettable. Nonetheless, climbing North Africa's highest peak or head to Dades Valley for a few nights in a traditional ​kasbah also offers a unique experience for adventure hunters.
How to Plan your Holidays to Morocco from Belfast?
The two most important factors to take into account when you plan for holidays to Morocco from Belfast are your budget and your time.
Budget Holidays to Morocco from Belfast
When we talk about the budget, we mean the type of vacation you want to experience. If your budget is big, then ask for a luxury vacation. Then, you will receive a lux service and you stay in luxury hotels/Riads.
However, if your budget is small, It is better to look for standard tours. Though they don't offer the same privilege, but they are good enough for a wonderful experience. The majority of our travelers book standard tours and we book to them in the hotels that are good enough to be lux, but they aren't.
Finally, there are cheap holidays. We don't advise you to book cheap holidays because the service is not that good, and it is logic. When you book with a cheap travel operator, they will book for you in hotels that are cheap and often located in areas far from the center. Therefore, it is better to schedule your holiday for another time so that you can gather some money to book a standard tour.
The time needed for Holidays to Morocco.
In addition to the budget, the amount of time that you have for a holiday plays also an important role. If you have 10 days or more, you will enjoy Morocco in a relaxed pace and you will see a lot of places. They include Chefchaouin, Rabat, Casablanca, Fez, Meknes, Marrakesh, and the Desert.
However, if you have a short time; then we ask you to focus more on Fez, Marrakesh, and the Desert. If this is your first time to travel to Morocco; then these places are a must. No one can travel to Morocco without visiting these 3 places, they are the top 3.
Finally, when you decide about time and you calculate your budget, it is time to talk to your travel company in Morocco for advice. Below, we explain more about the tours and how to check the best one for you.
How to Book Morocco Tours?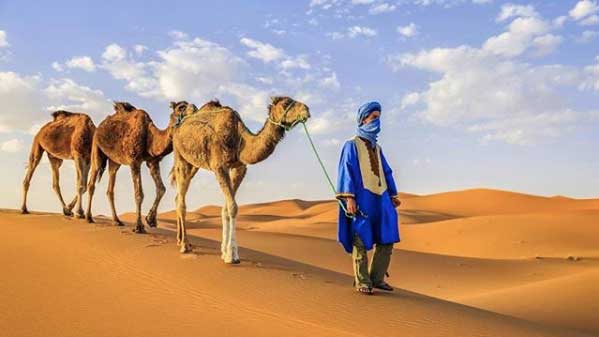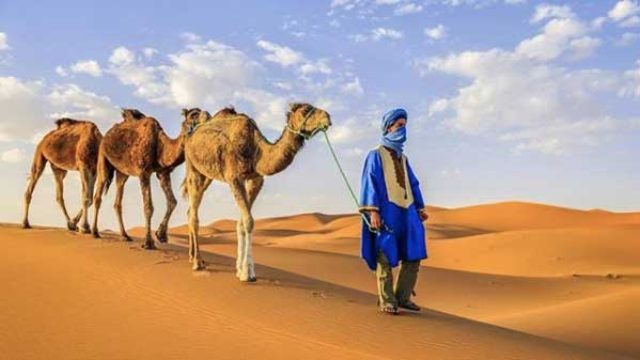 There are to types of holidays to Morocco from Belfast; more than 10-days or less than 10 days.  If you have more than 10 days, you will see the most beautiful places in a more relaxed pace. Furthermore, you will enjoy free time to discover cities with local guides.
For less than 10 days, you will head over the desert. it takes at least 4 days, if you have another extra 3 days, then it will be perfect to visit Fez and Marrakesh. Accordingly, your flight details also are based on the places to discover.
If your holiday to Morocco is 10 or more, we advise you to fly to Casablanca or Marrakesh

If your holiday to Morocco is less than 10 days, it is better to fly to Fes or Marrakesh
We will elaborate more when we will discuss the tours. We have 3 packages related to 10-day tours. However, we can customize any type of tour.
10 days Morocco Tours
We have made 2 different 10-day tours so that our travelers can make their choices easily.
All 10-day tours include the main places like Fez, Marrakesh, the Desert, and Chefchaouen. However, the only difference remains on the speed of the tour and the city of Essaouira. Therefore, these are the main differences between the 3 tours.
10 Days in Morocco Starting in Casablanca includes Essaouira in the package. Therefore, in this tour, you can see all the main spot of Morocco in a fast pace.
10 days tour from Casablanca doesn't include Essaouira. Therefore, this tour is relawed and you spent more time in some places.
The best program is as follows:
Arrival: Day 1

Fez city tour: Day 2

Fez to Merzouga: Day 3

Merzouga to Dades Valley: Day 4

Dades Valley to Marrakesh: Day 5

Marrakesh city tour: Day 6

Flight back home: Day 7
The same itinerary applies if you fly to Marrakesh.
Short Term Holidays in Morocco.
Indeed, for short holidays to Morocco from Belfast, you can discover the whole packages below. What we think is that the flight-in and flight-out should be in 2 different places and don't include Casablanca. Why?
Because if you fly to Casablanca, you will waste at least 2 days; the arrival day and the second day when you travel from Casablanca to Fes or Marrakesh.
Therefore, for a short holiday to Morocco, the flight should be as follows:
If you fly-in to Fez, you discover Fez on the second day. Then you head over the desert. On the last day, you discover Marrakesh and you fly home from Marrakesh. Therefore, it is not necessary to travel back to Fez or travel to Casablanca for a flight. You can use that day to discover some interesting places before you fly.

However, if you fly to Marrakesh, you do the same. You fly-out from Fez.
The optimal short break for holidays to Morocco from Belfast is 7 days.