This is How to Go to Morocco from Philippines?
If you wonder How to Go to Morocco from Philippines? let us assure you! Morocco is a wonderful country that attracts tourists all over the world. In addition, traveling from the Philippines is easy due to regular flights that link both countries.
Morocco is located in North Africa and limited the Atlantic ocean. What makes this country special is its diversity in terms of culture, languages, and landscapes.
There are many cultures in Morocco. When you travel from one place to another, it seems like if you travel from a country to another. This diversity in culture is associated with another diversity in languages and also in geography. In the coastline of the country, you will find beaches and moderate weather; in the north, you will find mountains; however, in the south and the east, you will find the desert and the hot sun.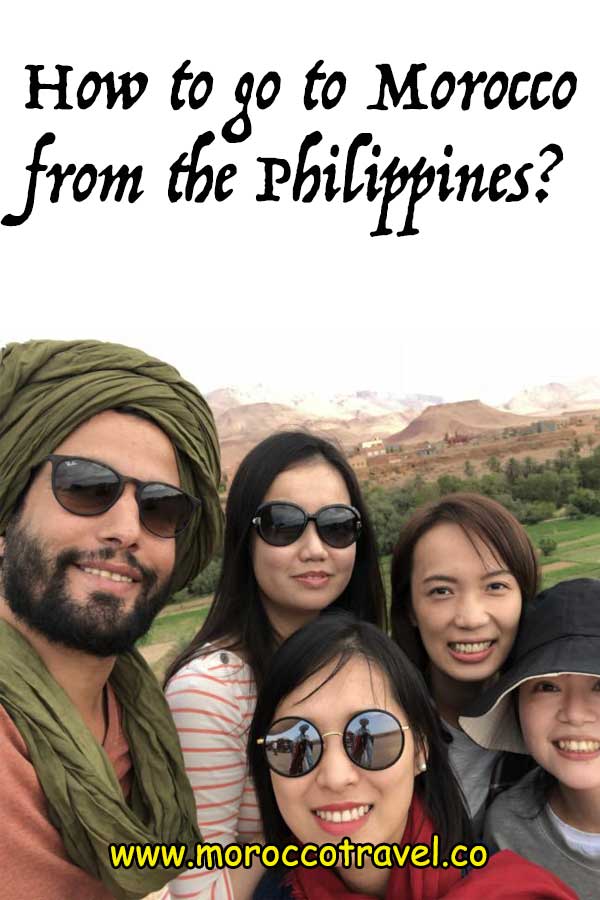 Above all, Morocco has two of the most visited locations in the world: Marrakesh and Chefchaouen. Both cities are charming and receive millions of tourists each year. The first attracts tourists for its unique Jamaa El Fna and traditional souks. However, the second got its popularity by Instagrammers and nicknamed as Instagram City.
Indeed, as NO VISA is required for Philippinos, traveling to discover the exotic country of Morocco will be an enchanting journey you will never forget in your life.
What you need to Know before you travel to Morocco?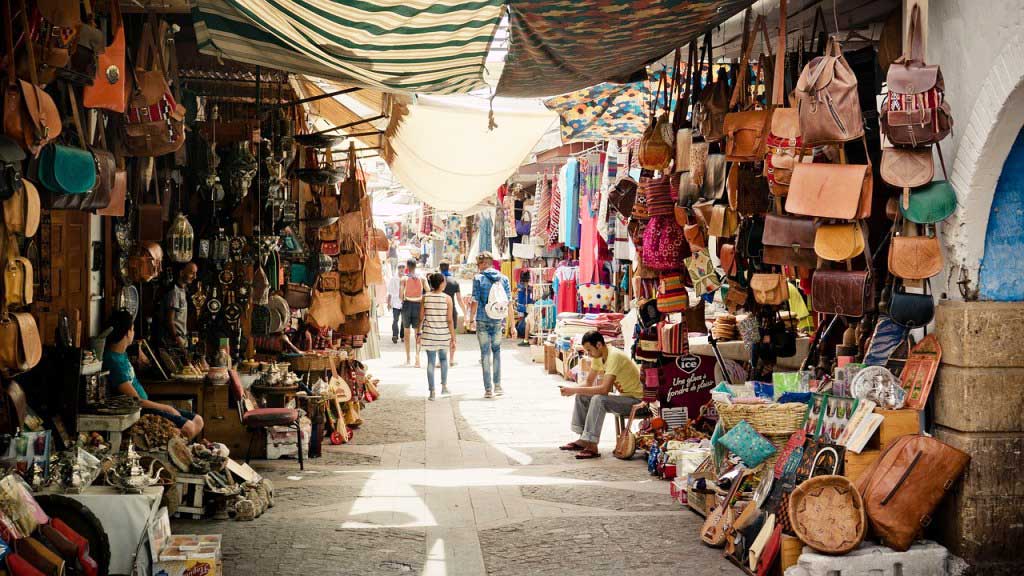 Millions of tourists visit Morocco each year. Wherever you search on the net, you find thousands of articles describing how charming this country is. However, as usual, there are always exceptions and there are travelers who disliked their travel to Morocco because it didn't "live up to their expectations."
Since I am a travel operator and I have traveled with thousands of tourists, I get to know how to leverage expectations with reality and give a clear picture to future visitors.
Best Advice for traveling to Morocco from the Philippines
1st false expectation: Many tourists assume that Morocco is a small country and they can visit all the spots on one day. Consequently, they spend most of their vacation on trains and cars without actually taking time to enjoy visiting places. Morocco is big and some places require more time than others. Probably, you will see most of the attractions in 10 days. Less than that, you have to sacrifice some interesting points. Our tours can give you a well-measured indication of a comfortable traveling.
Our advice: Try to focus instead on one part of the country rather than wasting time commuting from one place to another.
2nd false expectation:  Some tourists think that Morocco is not safe! this totally is not true. Morocco is definitely safe. However, people will usually stare at you. Moroccans enjoy watching things and they are visual types of humans. You will find them on cafés staring at each other and at people on the street. Therefore, if someone stares at you, don't be frightened, it is not a threat, but don't smile at him unless you want to engage a discussion. smiling indicates an invitation.
Cash and Haggling in Morocco
1st truth: In Morocco, cash is king. You need to have cash on your pocket when you travel around Morocco. For sure you can pay using your card in big restaurants and hotels; however, in the major cases, you will need cash, especially with shop keepers and taxi drivers.
Some taxi drivers will say they didn't have any change for big bills to fish for a larger tip. therefore, remember to bring some cash with you.
To learn more about cash in Morocco, just read What is the Best currency to Take to Morocco? You will learn how and where to get Moroccan currency and also the challenge you face while using it.
2nd truth: Haggling is a culture in Morocco. When you want to buy something, the price you are told is often 5x plus the original price of the product. Therefore, if haggling is not part of your culture, just learn how to take care of your pocket.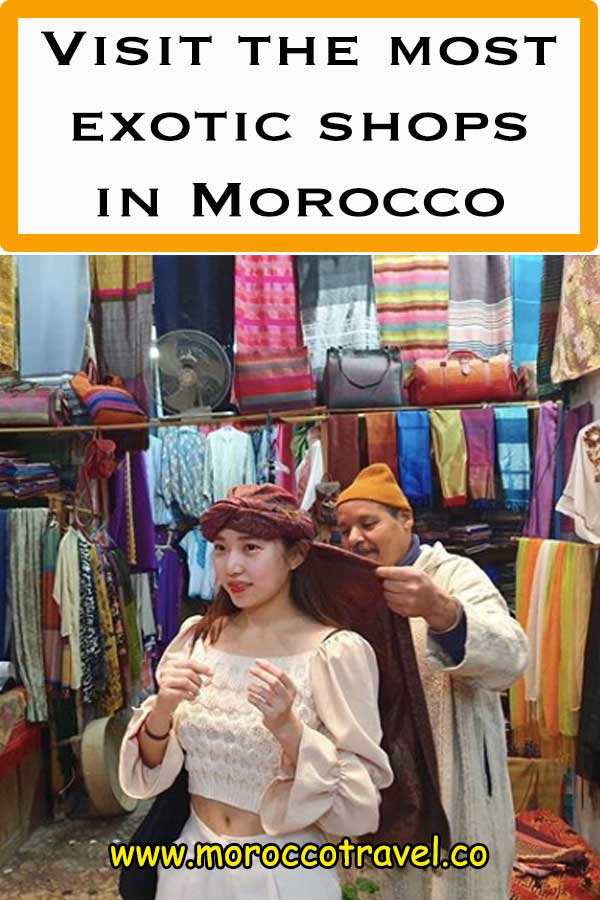 How to fly to Morocco from Philippines?
If you ask How to Go to Morocco from Philippines? the best answer will be by flights. The distance between Morocco and The Philippines exceeds 12,639 km. Therefore, the only option available is to fly and we have already discussed this in details in Morocco tour packages from Philippines.
The cheapest route is to fly from Manila to Rabat. The cost is $491. The trip from Manila to Casablanca is for $652. Another option is to fly from Clark International to Casablanca. The trip costs about $554. You can always find cheap and affordable options.
Travel options around Morocco
There are 2 travel options to travel around Morocco. The first one is to travel by yourself and the second one is by using a travel agency. Both have pros and cons.
Go to Morocco from Philippines by yourself
If you travel by yourself, it will be a good opportunity to discover the unknown strange land without any previous knowledge. This is suitable for adventurous travellers who have already experienced traveling by themeselves. you will discover Morocco on a budget and you don't have to spend more money with a travel operator.
Nonetheless, You will use local guides in some cities like Fes and Marrakech since you cannot discover these cities alone. Marrakesh is easy and you won't get lost in its alleys. However, in Fez, its sneaky and look like alleys will make you lost for sure.
Therefore, we advise you to book guides and you can ask your hotel to contact their guides or contact us for that.
Concerning transportation, we advise you to use trains. It is safer and you won't pay more than your trip deserves; some taxi drivers will often tend to ask for bigger prices. We advise you to haggle if you think the trip is expensive.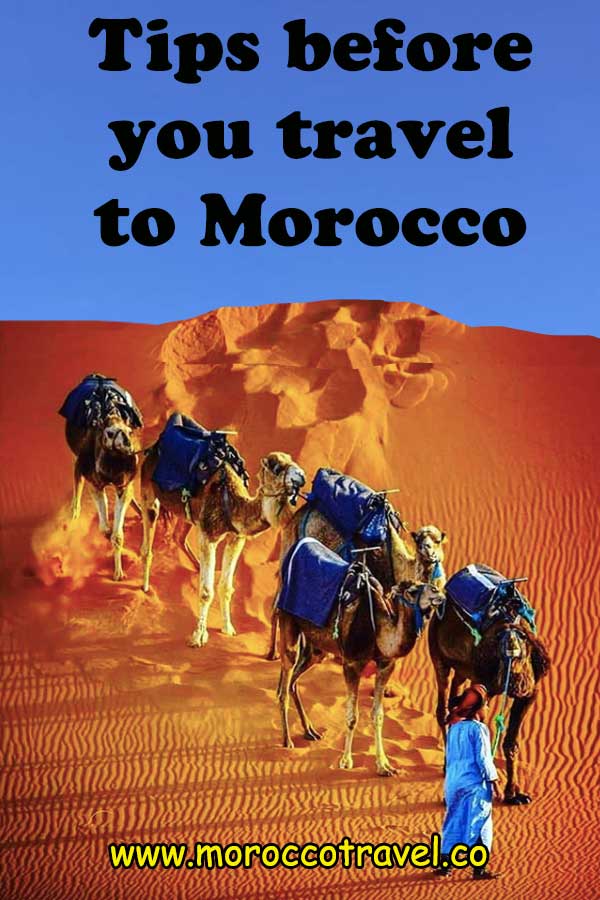 Indeed, If you want to visit the desert, then you must book a tour because you can't find any transportation to take you there. if you travel on a budget, book only 3 days tour from fes to Marrakesh or 3 days Marrakesh desert tour.
Both tours lead to the Sahara and you can have fun time along the way, but if you like to enjoy the desert more, book longer tours, either from Marakesh or Fes.
Although, traveling alone can be enjoyable, but it presents some shortcomings. You may face stress in some situations especially if you get lost or you didn't find a car to take you to your destination. In addition, you may face some delays when you wait for taxi or trains. These delays are common in Morocco.
Other than that,  just go to Morocco from Philippines and face you fears lol!
Go to Morocco from Philippines with an agency
If you go to Morocco with a travel agency, you don't need to worry about anything. You will have a wonderful journey and you won't face any problem. Travel agencies take care of everything and give attention to every small detail.
Factors affecting prices in Morocco
The price of each agency varies according to the service it provides. Therefore, make sure to describe exactly what you want and the service you like to receive.
There are 3 main packages: business, standard, and luxury packages. The price varies based on the package and also the season. In the peak seasons, hotel prices increase and agencies adjust their prices accordingly.
Another factor that influences the price is the localization of the hotels and their quality; hotels in the center are more expensive than the hotels in the surroundings. Make sure to pay for hotels in the center, believe me, they worth it.
In addition, the quality of cars and drivers influence the price. Some drivers are more expensive than others based on their experience, knowledge, and fluency.
As a result, cheap prices don't necessarily indicate good service. When you travel to Morocco, make sure to look for good service, not for cheap price.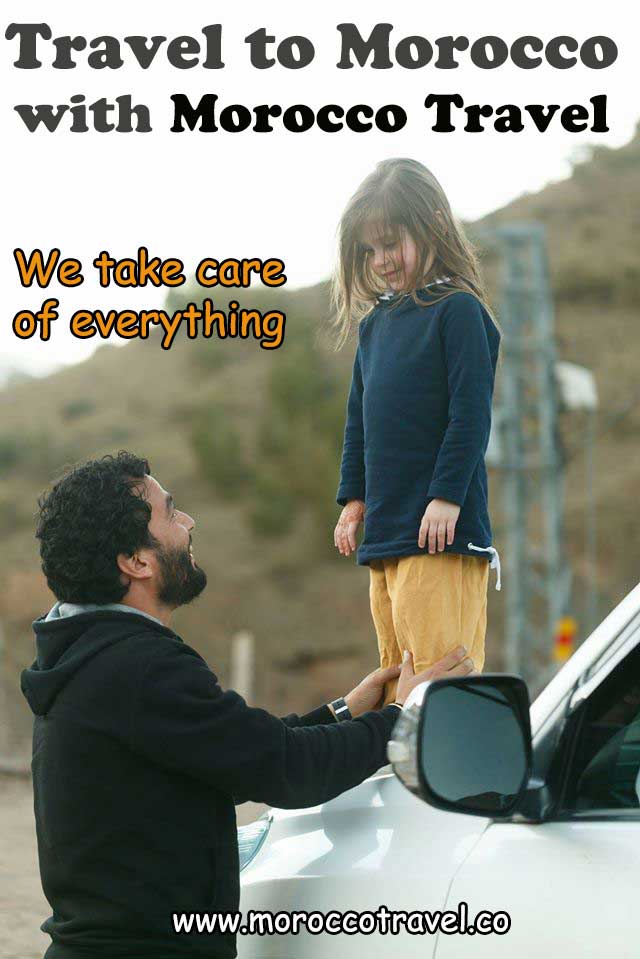 Morocco Travel Tours
As a result, cheap prices don't necessarily indicate good service. When you travel to Morocco, make sure to look for good service, not for cheap price.
Morocco Travel, as a travel agency, take as a slogan: 5-star service. That is to say, we have very good drivers, beautiful cars, and we book hotels in the center. For example in Marrakesh, we book in hotels in the center of Jamaa El Fna, in Fez, we book in the heart of the old city so that we make our clients experience what does it mean life in Morocco.
When you go to Morocco from the Philippines, we make sure that you will have a memorable experience with a reasonable price. Our prices are not expensive regarding the service we provide. In addition, we don't book in isolated hotels and we don't employ low-quality drivers. All our drivers speak English fluently and they have much knowledge about the areas you will visit.
If you need to BOOK A TOUR, please click here: