Holidays to Morocco from Birmingham is a journey that takes you to the exotic land of Morocco. Though it is just less than 10 miles from Europe, the country is totally different from European civilization.
What creates the uniqueness of Morocco, is its difference. Though it smells the odor of Europe, it's not a European country, though it is located in Africa, its culture is not African culture, though it is claimed to be an Arabian country, it is not an Arabian country. Therefore, all these dissimilarities make Morocco unique in its genre.
When you travel to Morocco, you will discover that the majority of citizens are not Arab, you will find a specific language which is talked only in Morocco. Moreover, you will find modernity and traditionalism walking side by side. It's authentic Morocco.
If you plan for holidays to Morocco from Birmingham, be ready to see all its contradictions. You will see modern architecture in Casablanca, but you will be surprised by traditional buildings in Fez and Marrakesh. You will see the beauty of Chefchaouen, but you will be enchanted by the exoticism of the Desert. Indeed, Morocco is all that and much more.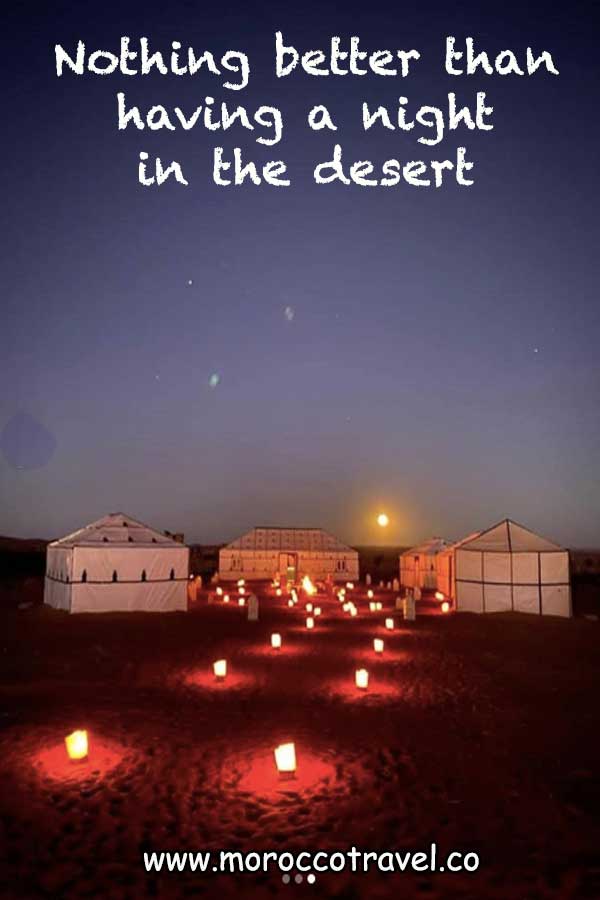 Best places to visit in Morocco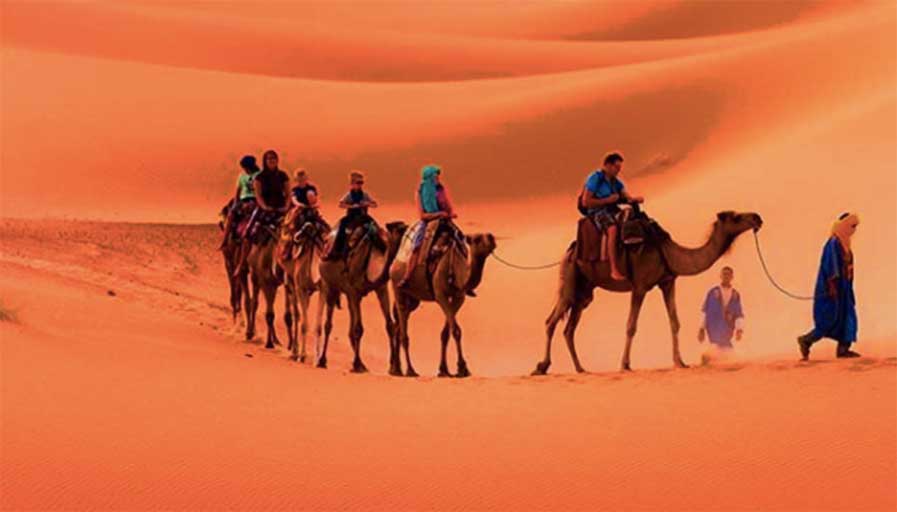 Morocco Travel organizes holidays to all parts of Morocco. Therefore, no worries if you didn't find what you are looking for here. The number of options is infinite, so we try to give just the top guidelines that help our valuable readers make choice, then for specific inquiries, we answer all emails with pleasure.
We will present you here the best places in Morocco; however, in the next slide, we will show you the perfect way to plan for your holidays in Morocco.
The best places to visit include:
Marrakesh: the most popular city in Morocco. Its popularity exceeds sometimes the popularity of entire Morocco. This city attracts tourists over all the world since it is exotic and traditional.
The desert: the desert is the second main attraction that pushes tourists to visit Morocco. The first important thing that makes it special is its location. Therefore, it is close to Marrakesh and Fez. In the desert, you can ride camels, camp at night, sing and dance….. Furthermore, you will see the places where Gladiator, Game of Thrones, and your other Hollywood movies were shot.
Fez: Fez is the cultural capital of Morocco. The city includes building that date back to the 7th century. In addition, what makes it attractive, is that it is still populated. Some think that it is the oldest surviving city in the world.
Chefchaouen: this city is famous for its blue walls and worldwide known by Instagrammers. If you like taking pictures, then you must visit Chefchaouen.
Meknes & Volubilis: these two cultural heritages constitute one of the best sites to visit in Morocco. Volubilis was once a Roman city and one of its remote powerful capitals. The city tells you about the influences of different civilizations that reached Morocco.
Ifran: some people may think that Morocco is a dirty country, but the fact that Iran is one of the cleanest cities in the world. The city looks like Switzerland.
Casablanca: it's the economic capital of Morocco and you can see the biggest Mosque in Africa.
Essaouira: If you want to see Spanish and Portuguese influences in Morocco, then Essaouira is the best place. In addition, the city was used as a background in the Game of Thrones.
Finally, there are many places to visit in Morocco. Unless you have 10 days or more, you cannot see all these places. Otherwise, you are about to lose your vacations in the car.
In the following, we will show you how to make the best of your vacation in Morocco.
How to plan for best holidays to Morocco from Birmingham?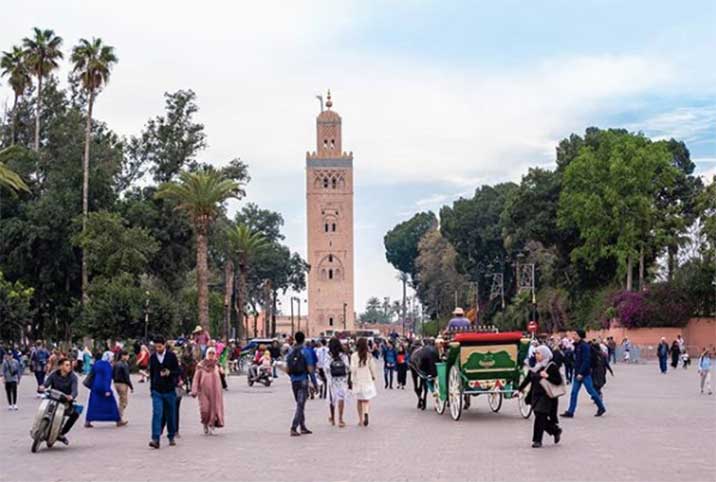 If it's your first time in Morocco, then the main destination will be the desert. First-time travelers always look for something different. Therefore, the desert offers this edge.
However, alongside with that, you can see other places. The main indicator here is time. The number of days to spend in Morocco determines the number of places to visit.
If you have 10 days, you can see the majority of places at a relaxed pace. 10 days follow an itinerary that starts either in Casablanca or Marrakesh where you make a tour around Morocco. However, if you have more than 10 days, you will spend more time in some places, you will meet locals, and you will do some extra activities that you can't do in 10 days.
10-day holidays in Morocco or more
10-day holidays to Morocco from Birmingham will be an opportunity to discover the major attractions in Morocco. You can see Chefchaouen, the blue city of Morocco. After that, you head over Fez via Meknes and Volubilis. These two places represent one of the main historical moments in Morocco. You will have a tour with a local guide who will tell you about the history of the places.
When you reach Fez, you will have an opportunity to stay in a traditional Riad in the heart of the old city. You will live the experience of having the opportunity to eat traditional food, experience traditional life, and see how people used to live in Morocco.
In addition, you will discover the city of Fez. If you have more than 10 days, you can stay for 2 days in Fez. It will really enchant you.
Next, you will travel to the desert with your guide, you ride camels and your camp in the middle of infinite sands. You will experience Berber life, eat Berber food, and dance with Berber music.
Later, you will see Ait Benhaddou and Ouarzazate; two main places adored by Hollywood producers. Gladiator, Lawrance of Arabia, and Game of Thrones have been shot there.
Finally, you reach Marrakesh where you spend 2 nights. You will have also a guided tour with our local guide.
Below our best tours, Check the one you like and email Us for Availability.
Less than 10-day holidays in Morocco
If it's your first holiday in Morocco, The best choice is to travel to the desert. the closest Airports are Fez Airport and Marrakesh Airport. If you find a flight to these two locations, that would be good; otherwise, you can fly to Casablanca. It is easy to arrange your Holidays to Morocco from Birmingham.
These 3 airports offer a good opportunity to discover Morocco. For shorter vacations, it is better to fly to Fez or Marrakesh. For example, if you have only 5 days in Morocco and you fly to Casablanca, you will spend half of your holiday traveling from Casablanca to the desert. flying to the closest location will reduce the amount of time spent on the road before you reach the desert.
The following are our best tours. You can Email US for specific inquiries. No extra charge are made.